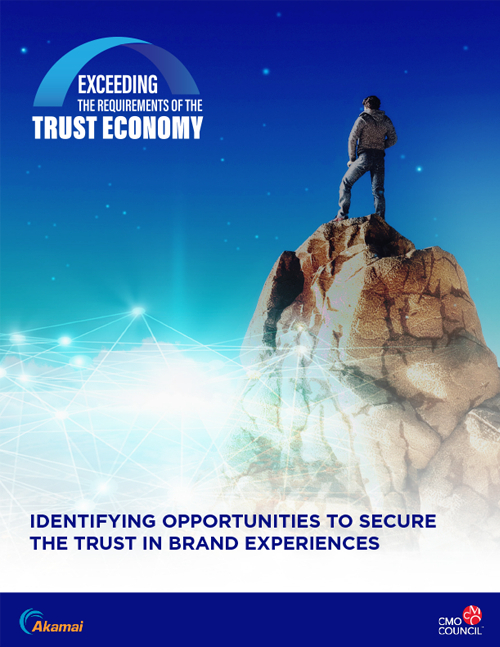 Identifying Opportunities to Secure the Trust in Brand Experiences
Warren Buffet famously said, "It takes 20 years to build a reputation and five minutes to ruin it." This has never been more true when it comes to the sacred trust between customers and brands. Today's customers are ready to flee brands that can't keep personal data secure. Yet, too many brands risk losing customer trust in the face of massive data proliferation and rising attacks.
With so much at stake, marketers need a plan — and it starts with a privacy-first culture. Marketers will have to make hard decisions that cut across functional teams, create new policies and processes, and perhaps invest in new platforms.
This 15-page strategic brief, produced in partnership with Akamai Technologies, features key insights gleaned from in-depth interviews with brand leaders from Samsung, AT&T, Samsonite, Bayer Pharmaceuticals, Bosch and Cox Media, among others. They're leading the charge in the trust economy and making customer privacy a priority.