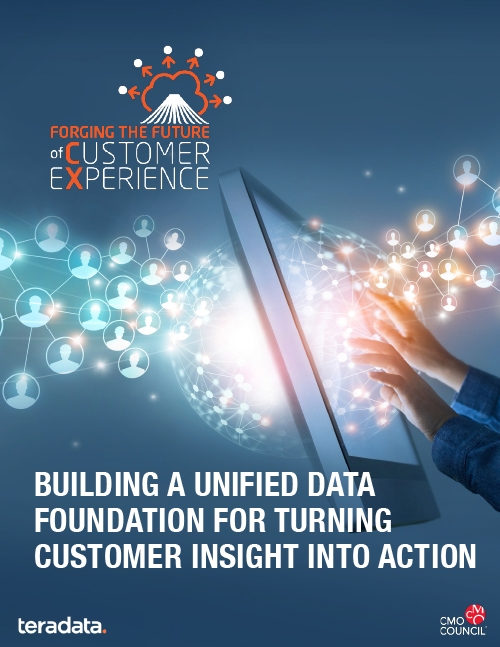 *Included with premium membership or library subscription
Building a Unified Data Foundation For Turning Customer Insight Into Action
The rise of the data-driven marketer has propelled the marketing function beyond branding and into the realm of customer experience and revenue growth. Before marketers can succeed in their new role, however, they must first solve the customer data conundrum. A whopping 60% of marketers aren't happy with the depth and granularity of customer insights, while 36% don't even have the data to know their customers.
Marketing leaders can learn how to start cleaning up the data house, integrate customer data, scale customer insights, turn insights into action, and build the customer-experience culture.
This report, produced in partnership with Teradata, is based on market research and in-depth interviews with executives from Ameritrade, Cisco, Comcast, Constellation Research, Gap, HSBC, Juniper Networks, Rodan+Fields, Visa and Vodafone.