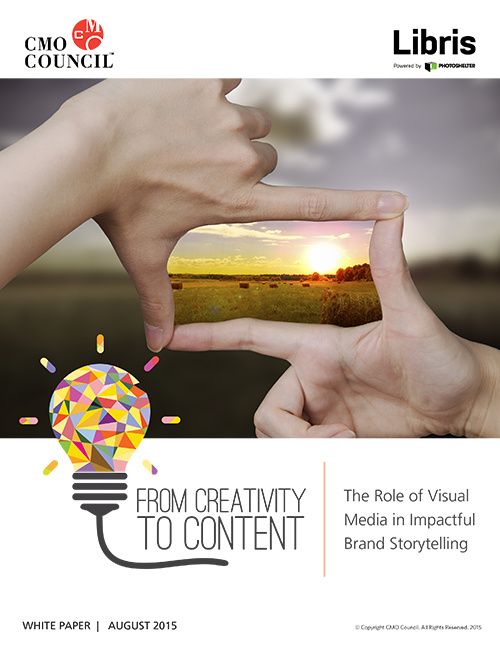 The Role of Visual Media in Impactful Brand Storytelling
A picture may be worth a thousand words, but marketers have not turned a strategic lens on optimizing the return from their visual media content investments. While 65 percent of senior marketing executives believe visual assets are core to how their brand story is communicated, a scant 27 percent have the ability to aggregate, organize and manage these assets across marketing and non-marketing teams—including those outside of the organization.
This study by the CMO Council, conducted in partnership with Libris, reveals that internal silos, disconnected content development strategies and a vast list of other marketing priorities have prevented visual assets from being fully leveraged across the organization.The 17-page strategic white paper, now available for download, is based on insights from a survey of nearly 200 marketers.