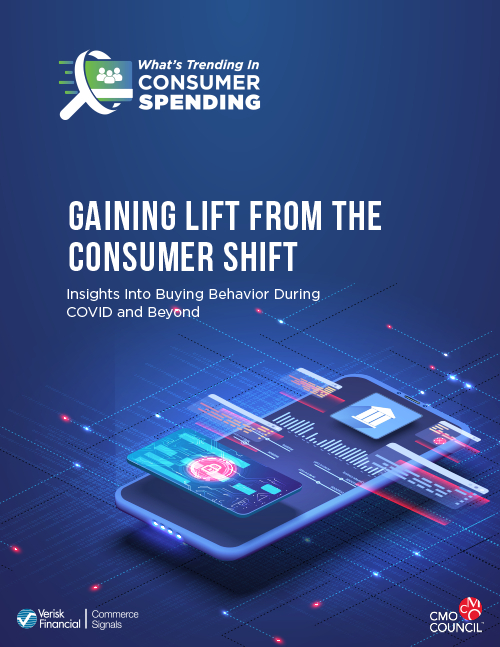 Insights into Buying Behavior During Covid and Beyond
How well do you know your customers? Over the last several years, the theme of "meeting customers where they are" has been top-of-mind, but the pandemic brought this to the forefront of every marketer's strategy in a new way. When life as we know it comes to a startling halt, how can we continue to deliver customer-first experiences when the future feels so uncertain and bleak? The last 18 months have been an enormous testament to the resilience of the human spirit and the ways in which brands and customers have an interdependent relationship that keeps us all going.
CMO Council's newest report, in partnership with Commerce Signals, examines these customer relationships and tracks how their dollars have shifted categories throughout the last couple of years. With needs and priorities changing and the world around us evolving at an expedited rate, these data points serve as a "survival guide" for brands across all industries to come back stronger than ever in a post-pandemic world.