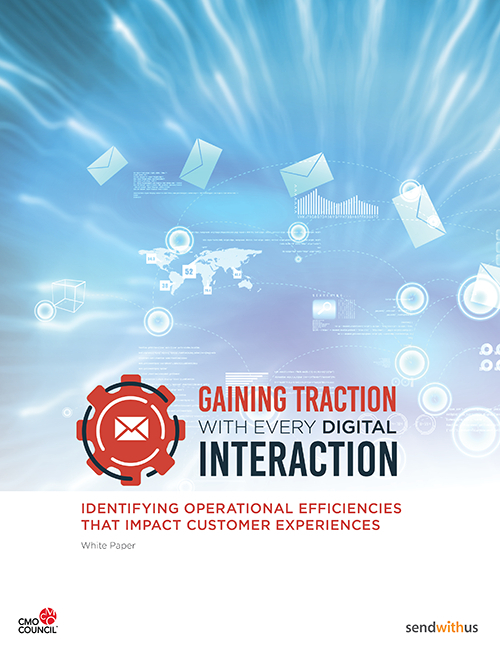 Identifying Operational Efficiencies That Impact Customer Experiences
Nearly 80 percent of marketers surveyed for this study by the Chief Marketing Officer (CMO) Council reveal they are still unable to fully realize the revenue potential of their customers. Developed in partnership with SendWithUs, this strategic brief reveals that collaboration around the channels of choice for the customer is critical to turning an automated touchpoint into a revenue-producing opportunity.
However, only 13 percent of marketers feel they are fully implementing customer revenue-producing strategies and engaging differently, including driving deeper relationships, collaborating across stakeholders and leveraging data to uncover new opportunities and options for engagement.
The 25-page white paper is available to download today. An accompanying infographic is also available.