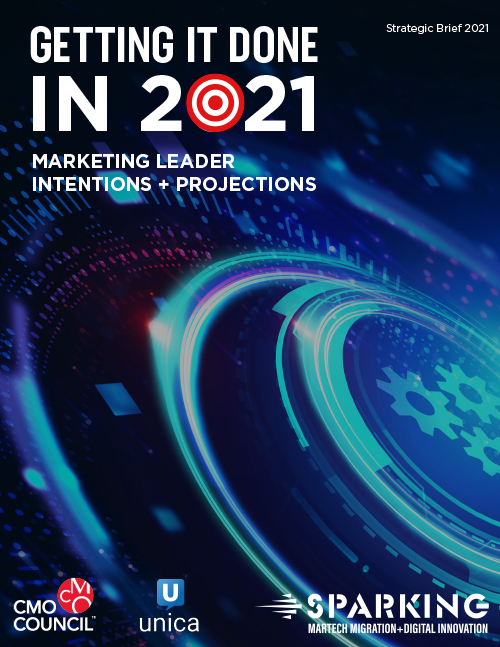 Marketing Leader Intentions + Projections
There's some good news and optimism from global marketing leaders looking for growth recovery in 2021. Nearly two-thirds of 200 members surveyed by the CMO Council worldwide say they will boost marketing spend in the coming year and most don't expect to downsize or re-structure their organizations.
Findings reveal senior marketers are mostly focused on spend ROI, efficiency and revenue optimization. There top priorities center on digital marketing transformation, creating value from customer data, and upgrading customer engagement and experience.