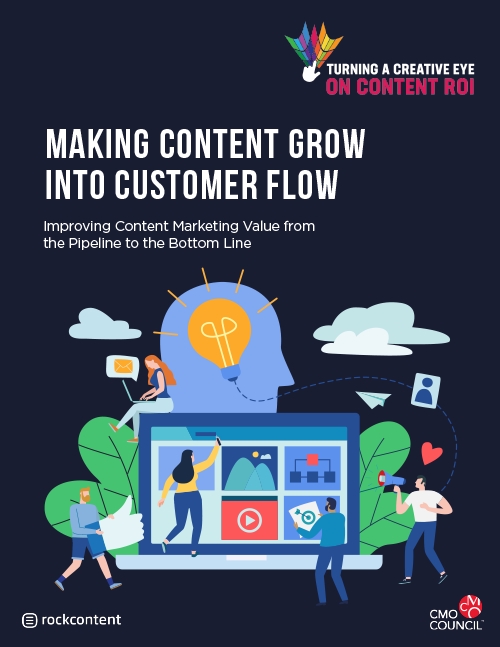 *Included with premium membership or library subscription
Improving Content Marketing Value from the Pipeline to the Bottom Line
Content marketers face challenges on multiple fronts — and they're losing the battle. Marketers can spend a third of their marketing budget on content yet lack the capability to measure ROI. Content strategies are built on budget and time, not on customer and market trends. Content quality is hit or miss. Scattershot content distribution turns off customers.
Marketers better turn their fortunes around before marketing efforts become devalued and content budgets shrink. They need to improve content quality and be more selective with distribution, as well as better measure content's impact.
This report, produced in partnership with Rock Content, is based on a CMO Council survey of 195 marketing leaders and eight in-depth interviews with executives from IBM, ABC Entertainment Marketing Studios, Autodesk, The Economist, Fast Company, Fuzzy Door, Guinness World Records and Boston Ballet.