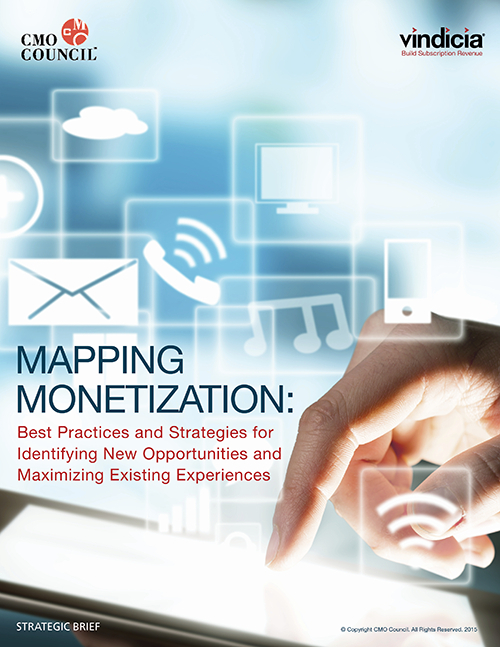 Best Practices and Strategies for Identifying New Opportunities and Maximizing Existing Experiences
The CMO Council recently partnered with Vindicia, the leaders in payment and billing solutions, to host a series of executive roundtables to discuss new paths to revenue and the challenges to monetization optimization. The number one issue that marketers found most challenging to overcome: FEAR.
Whether it's the fear of the unknown ("We've never charged for that type of content, so why would a customer want to pay for something they expect on YouTube for free?") or the fear of missing out ("If we increase that subscription price, we will lose all of our customers and miss our revenue targets"), the call for marketers to be the instigators and managers of change was all too present. So how do we get from fear to revenue? What are the KPIs and strategies that marketers should understand to map this new path to monetization?
To get strategies and more conversations going, we asked Vindicia to share some best practices and tips that marketers should consider, debate and adopt in order to marry strategy, revenue and retention. "Mapping Monetization" looks to help fuel conversations around how we can optimize revenue and customer retention in a field of priorities and mandates.