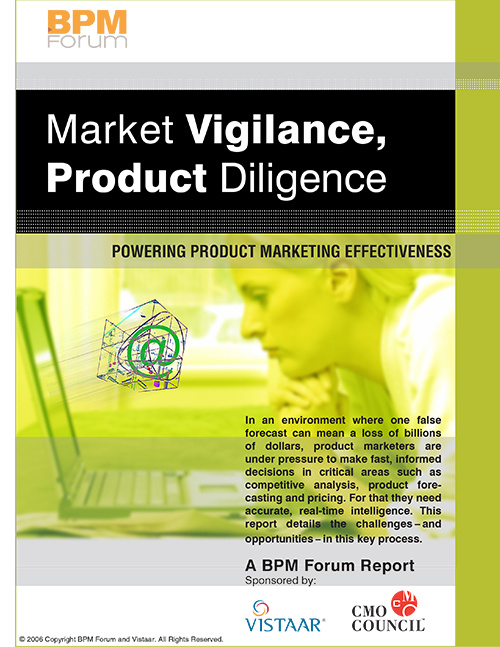 Powering Product Marketing Effectiveness
Competitive global forces and factors are pressuring technology companies to constantly monitor, calibrate and adjust product development, build and delivery in the face of continuous and often unpredictable demand and supply chain dynamics. Adaptive pricing, agile response to competitive moves, effective stewardship of individual products, as well as astute management of product portfolios have become essential business performance indicators. This paper brings together global brand leaders for qualitative dialogs and quantitative assessments of effectiveness, delivering valuable views and perspectives, as well as detailed best practice methodologies for optimizing product marketing performance.

To what degree are product marketers equipped to make intelligent, informed and insightful decisions that drive top-line and bottom line performance, as well as maximize product value and longevity? How effective are their intelligence systems, forecasting capabilities and pricing strategies? Do they have a comprehensive product lifecycle approach and global view of both supply and demand chains? These and other issues have been explored in the report, "Market Vigilance, Product Diligence".