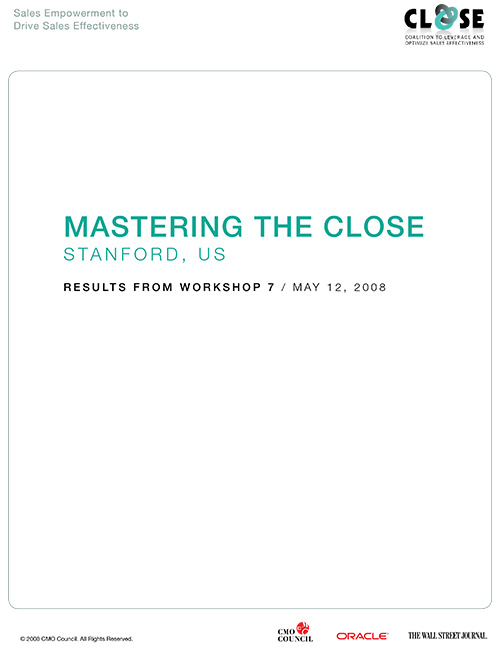 Event Wrap Up and Summary
The needs, challenges and expectations of America's high tech companies is not brought into clearer (and harsher) focus than in the Silicon Valley. Through its history of bubbles that burst and companies whose future hinged on sales in an era of giant marketing and media spend simply can not be hidden. And through it all, the region continued to remain relatively small and insulated. Sales and marketing executives in the region have typically been here for far longer than the internet has been in the main stream. This is a community of executives who have had to battle – both the reality and the fantasy of sales in the tech lane.

Would the speed of sales at the pace of the internet alter the challenges these executives face when confronted with the alignment of sales and marketing? This is a region where engineers serve as marketing directors and sales executives churn at an alarming rate. Competition in "the valley" can often be akin to a soap opera where internal struggle and strife is commonly blogged about.