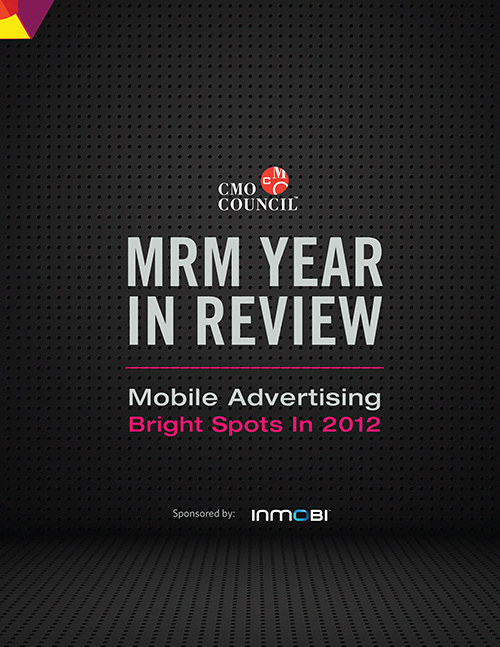 Mobile Advertising Bright Spots in 2012
As marketers look to understand, test, leverage, exploit and measure mobile advertising, there is also a call for best practices in how this integrates with both online and offline customer acquisition and relationship-building initiatives. To answer this call, the CMO Council identified a collection of brand leaders for this whitepaper, which also includes media consumption insights gathered by InMobi, On Device Research and Decision Fuel.
Some of the issues addressed in this white paper include:
Consumer reactions and sentiments to mobile advertising
Preferences and expectations of mobile experiences
Leading brands connecting web to mobile engagements
Adoption of rich media as a key mobile engagement strategy
To continue the conversation and stay up to date on the CMO Council's push into mobile, be sure to bookmark our website dedicated to mobile relationship marketing (www.mrmstrategies.org).