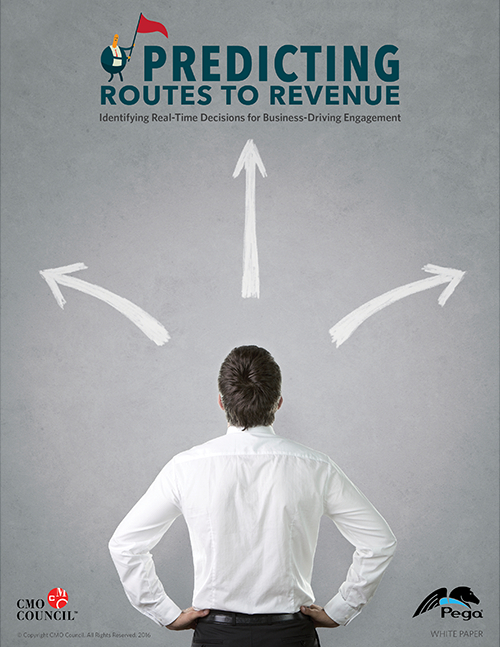 Identifying Real-Time Decisions for Business-Driving Engagement
While there is an over-abundance of consumer data and analytics, marketers have yet to master what meteorologists and economists do best: funnel this multiplicity of data into actionable insights to reliably anticipate and predict what's ahead and then prepare for it.
According to this study from the CMO Council—entitled "Predicting Routes to Revenue"—only 5 percent of marketers say they have mastered the ability to adapt and predict the customer journey and what actions will derive maximum value. This will require redefining data's value and primary role, moving away from using data as a vehicle to calculate past performance metrics and into a critical tool to uncover new, real-time insights about customer behavior—including how customers react to different trends, news, offers, deals, product promises, promotional prompts, recommendations, social commentary and personalized messages.
The study is based on insights from more than 150 senior marketing executives surveyed primarily across North America and Europe during the fourth quarter of 2015 and was conducted in partnership with Pegasystems, a provider of strategic business applications.