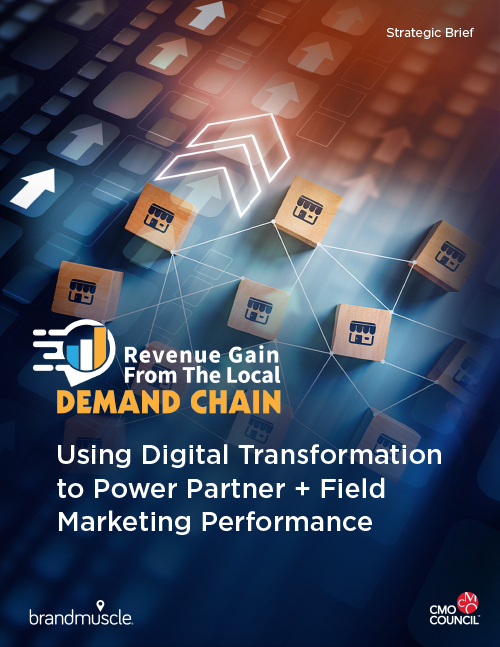 *Included with premium membership or library subscription
Using Digital Transformation to Power Partner + Field Marketing Performance
With limited digital marketing resources and expertise, local businesses are falling behind in digital transformation. They need a better understanding of digital marketing tactics such as search, social and online review management — critical areas for building brand awareness in an increasingly digitalized customer journey.
There's a big opportunity for national marketers to help local partners climb the digital marketing maturity curve and improve brand advocacy in the last mile to purchase. There's much at stake. National companies in both B2C and B2B industries rely heavily on their local partner channel, which can account for up to 80% of a national brand's sales.
This strategic brief by the Chief Marketing Officer Council, in collaboration with BrandMuscle, takes a close look at the opportunity for national brands to bring digital marketing tactics to the local level. Our research includes in-depth interviews with executives from SHARP Home Appliances, Nationwide and Caterpillar.