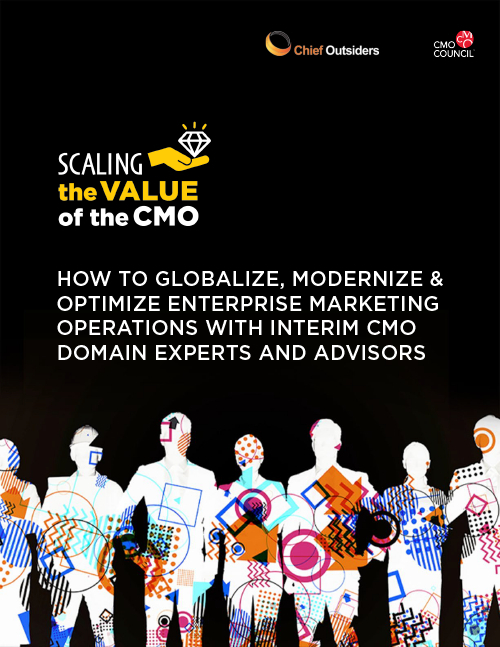 *Included with premium membership or library subscription
How to Globalize, Modernize and Optimize Enterprise Marketing Operations with Interim CMO Domain Experts and Advisors
Chief marketers are stretched and challenged like never before. The global pandemic has disrupted markets, operations and customer behaviors. Agile recovery and new routes to revenue are the new imperatives. Leaner, more digitally proficient marketing organizations with shared purpose and greater productivity are a key deliverable for 2021. Better integrating and leveraging new automation platforms, tools and actionable data insights critical to campaign performance are now an essential CMO mandate.
This study uncovers serious gaps, holes and deficiencies across key functional areas in the office of the CMO. In consequence, 86 percent of senior marketers surveyed believe lack of leadership depth and capabilities has resulted in missed revenue, growth and customer acquisition opportunities. This is contributing to notable marketing perception, performance and capacity problems.
Find out how chief marketers are reaching out to interim and fractional marketing leaders and domain experts to boost marketing organization effectiveness and excellence in this new report on Scaling the Value of the CMO.