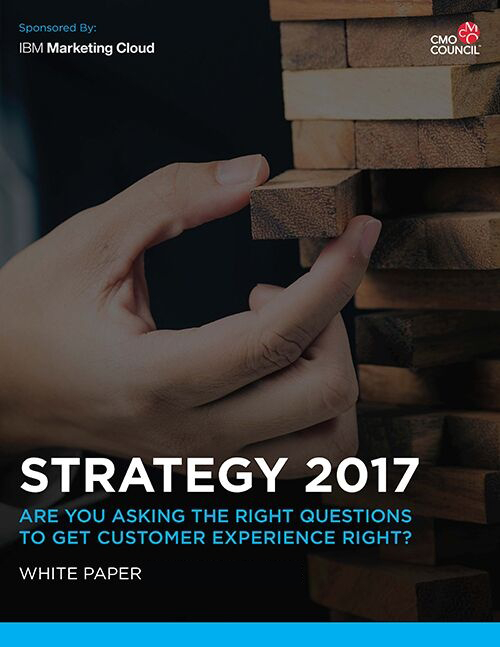 Are You Asking the Right Questions to Get Customer Experience Right?
While marketers made great strides in taking ownership of customer experience (CX) strategies in 2016, recent research from the CMO Council reveals that 49 percent of marketers believe they are only able to deliver connected, personalized, data-led experiences some of the time—and primarily only across digital engagements. Furthermore, when asked about the ROI of these experiences, only 7 percent felt their efforts were exceeding expectations.
In order to create the connected experiences that customers are demanding, it will be critical to ensure that these experiences are seamless across both online and offline channels. This white paper by the CMO Council—produced in partnership with IBM Marketing Cloud—reveals that marketers will not only be working to connect experiences and campaigns, but they will also be looking at everything from their relationships with data to content in order to achieve this goal. The white paper explains that this process will necessitate new thinking, in addition to new questions being asked of current strategies and plans.
The white paper outlines the actions and mindsets that must be in place across the organization in order to create customer experiences that result in business profitability, in addition to the consequences of failing to meet the expectations of today's connected customer. Download your complimentary copy today.