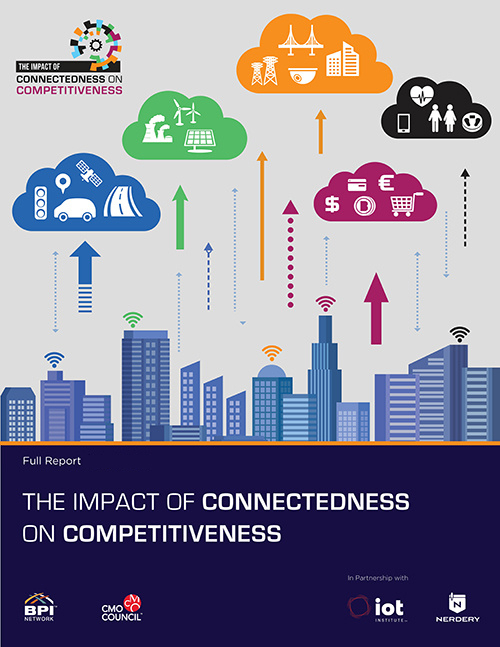 Creating Business Value From Operational Insight Driven by the Industrial IoT
The Industrial Internet of Things will transform business and industrial performance, delivering significant improvements in operational efficiency and uptime, as well as growth from new business models, products, services and customer experiences.
Still, despite keen interest and growing expectations, most companies are unprepared to take advantage of IIoT technology and have no clear strategic roadmap or implementation plan. The newly released report, "The Impact of Connectedness on Competitiveness," reveals that industries are combatting a plethora of challenges on the road to IoT, ranging from a lack of technical and analytical skills, to the need to rethink business models, to increased complexity around platform and industry standards and partner collaboration.
Executives see significant value in a wide variety of IIoT applications, that could transform customer-facing and operational activities. Executives across the C-Suite will need to come together to collaboration around new service-oriented business models, and key collaborative partners and technology integrators will be vital to success.
A Free Summary Report is available below, which includes the summary of findings, the full infographic, and high-level perspectives from thought leaders. The full report, including detailed charts and graphs of the findings and full interviews with 15 executives is available for $299.
Sponsored by the Nerdery, a leading digital strategy, software engineering and design firm, and in partnership with the CMO Council and Penton's IoT Institute, the report highlights perspectives from 350 global IoT leaders, as well as detailed insights from 15 leading executives across industries most greatly impacted by the Industrial IoT revolution, including aerospace, agriculture, manufacturing, transportation and automotive, and construction.