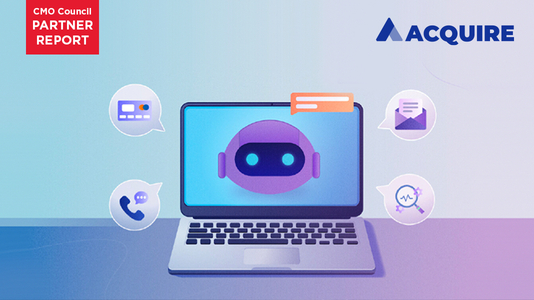 Why Companies are Paying Attention To It
Are marketers missing the mark with their content? For 42% of marketers, content is the most vital tool for lead acquisition, yet it's consistently underutilized. Omnichannel communication in today's digital climate requires cohesive, accessible and impactful content narratives in order to resonate with rapidly evolving audiences' needs. For many brands, gaps in communication, inconsistent cross-functional priorities and unclear metrics to gauge customer satisfaction have all resulted in lower levels of engagement.
Marketers need to know how to stay ahead of their competition while maintaining their existing customers and properly leveraging their value proposition to new leads.
This whitepaper from our partners at Acquire dives into the information marketers need to know while making sink-or-swim decisions in this time of recovery and realigning priorities. Learn how to get answers to the right questions with data, create authentic, bi-directional conversations with consumers, and pivot your content to fit into the conversations customers are having about your brand.