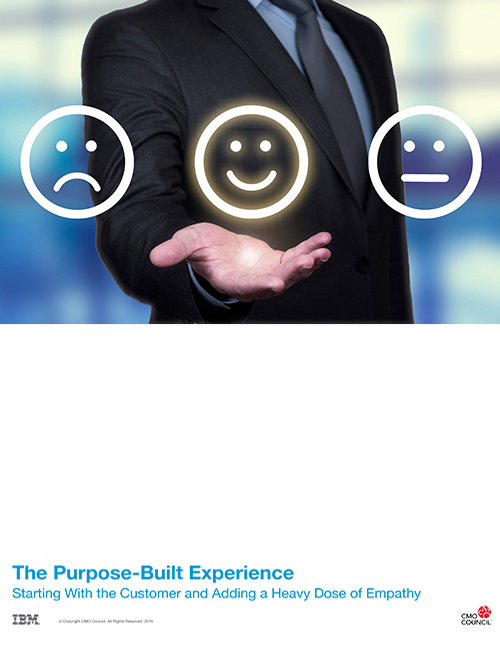 Starting With the Customer and Adding a Heavy Dose of Empathy
Despite the understanding that the desire to create customer-centric experiences is driving marketing, marketers are still struggling to achieve true customer experience success. In fact, 73 percent of marketers surveyed by the CMO Council stated that customer centricity was critical to the success of the business, but 41 percent indicated that their lack of customer-centric experiences had negatively impacted the bottom line.
For brands to begin making the shift toward more customer-centric marketing, this white paper—featuring insights from IBM Marketing Cloud—suggests that empathy should be the starting point of this journey to humanize the marketing machine. The paper highlights the importance of creating buyer personas and mapping the customer journey and features case studies of brands that have achieve real results from this process.
The paper posits that empathy is actually the starting point of the transition toward customer experience. It is truly a tool kit, intentionally designed to spark thought and debate. Regardless of where you and your organization are today in crafting a customer-centric journey, this paper will give you food for thought.