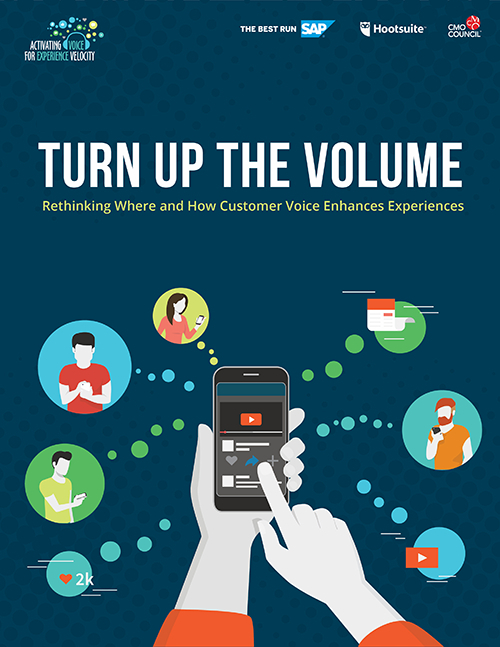 *Included with premium membership or library subscription
Rethinking Where and How Customer Voice Enhances Experiences
In order to further customer experience strategies, marketers must implement strategic customer voice listening initiatives. Yet according to a survey of over 160 senior corporate marketers across Europe, while marketers are listening, they are not hearing the voice of the customer.
Indeed, while 63 percent say they actively employ a listening program, only 10 percent feel these programs do an exceptional job at enabling them to integrate these insights into their strategic marketing campaigns. Worse, when asked about their top challenges around listening to the voice of the customer, the top ranked choice "collecting intelligence directly from the customer" was followed immediately by "translating words into insights on intention."
This report highlights the critical need to shift from the status quo to truly amplify the voice of the customer. It highlights key pitfalls and challenges marketers face, and identifies key paths towards success.
Key topics covered in the research include:
Transitioning social media from a push tactic to a strategic listening channel
The impact of social media intelligence and customer voice cross-functionally—from marketing, sales, service and support to supply chain and commerce teams—to enhance the experience, build loyalty and inform future efforts
Leveraging customer voice to improve organization decision cycles
Customer signals that are being overlooked or left behind
Key success drivers and factors in omni-channel engagements
Turning unfiltered crowd noise into intentional action that delivers measureable business return