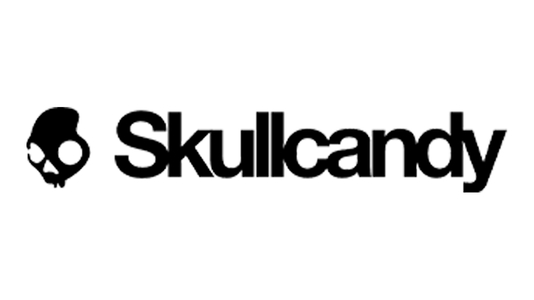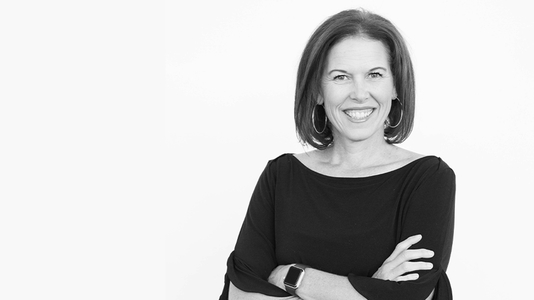 JESSICA KLODNICKI
CMO
Skullcandy
We got to chat with Skullcandy's CMO, Jessica Klodnicki, and get to know a little bit about, her philopsophy on marketing, and what makes her tick. Find out the ways her unconventional upbringing lended itself to her success, get a peek into her secrets for successful cross-functional collaboration and learn how Skullcandy used their platform to spread positivity during dark times.
CMO COUNCIL: How do you describe your leadership style?
KLODNICKI: I certainly have a default "style" in some areas, but I am a huge proponent of Situational Leadership…a model developed Paul Hersey and Ken Blanchard. I don't think any one style can be applied at all times, especially with a diverse team with different levels of experience operating on different types of projects.
I try to adjust myself to what my team needs from me. In some cases, they need a coach, in some cases they just need a sounding board. But, if I had to name some default traits, I try to provide a big vision for the team, then encourage transparency, clarity, collaboration and accountability to each other as a shared model.
CMO COUNCIL: What factors contribute most to your success?
KLODNICKI: Growing up as a military brat, early on I adopted a very flexible and adaptable approach to my environment. I've applied that to my whole life and career. Then, serving as a General Manager over a portfolio of businesses gave me a much more holistic experience than just a marketing focus. That now translates to a combination of planning and agility, creativity and discipline. Those words might not sound like they go together, but it's that healthy tension that works. uild a strong plan, but leave some room for adaptation. Do creative work, but execute with discipline. While I push our team to do creative, innovative work, we also have to put it through the lense of commercial viability. I've always loved the phrase by David Ogilvy: "If it doesn't sell, it isn't creative."
CMO COUNCIL: What are some of the secrets to better collaboration with peers in the C-suite and lines of business?
KLODNICKI: One of my other favorite books is Radical Candor by Kim Scott. Straight from her website, "At its core, Radical Candor is guidance and feedback that's both kind and clear, specific and sincere." My direct team subscribes to this and it has helped us be very successful together. Every C-Suite team should operate this way, but it requires a high degree of trust as the foundation. But, I think this also applies to general communication within an organization. I've always believed in clear, open, transparent communication—borderline over-communication to ensure that everyone is on the same page.
Download the report, "Revenue Gain from the Local Demand Chain" here
CMO COUNCIL: Marketing is undergoing a transformation with an emphasis on the digital channel, empowered buyer, fragmented customer journey, etc. How are you adapting?
KLODNICKI: Our marketing mix is nearly 100% digital and social now. We are very committed to what we've referred to as our "content to commerce" program. We run a year long branded content campaign that gives us great continuity across social media channels. We pair that with strong eComerce advertising that helps us move our young consumers through the purchase funnel fairly quickly on a few focused channels. We've got a great formula that works for us, but we constantly test and learn with different channels, different ad formats, length and creative – and we do all of that with an internal creative and digital team. We brought everything in house to retain the agility to constantly monitor and adapt to the results we are seeing.
Since consumer shopping behavior has shifted even more rapidly online, the other area that we have been focusing on what we call our "digital health". This includes a much more proactive focus on encouraging consumer reviews, monitoring and providing feedback to the organization. And, leveraging an AI platform to increase the speed of our social media and customer service responses.
CMO COUNCIL: What was your biggest accomplishment in the last 18 months?
KLODNICKI: Number one was keeping our team motivated working from home through a global pandemic, when we had a very close knit "in person" culture previously. With that, we launched a campaign called Mood Boost exactly two weeks after the global pandemic was announced, which we have now concluded.
The premise was that we were seeing alarming rates of mental health issues, especially among young generations. So, we set out to bring a positive vibe to everyone's social media feed every month. We created colorful, uplifting content with our partner athletes and musicians that we delivered every day for 365 days. And, we partnered with To Write Love On Her Arms, a non-profit dedicated to presenting hope and finding help for people struggling with depression, addiction, self-injury, and suicide. Qualitatively, the work was beautiful and the timing couldn't have been better for providing these positive messages to everyone struggling over the last year. But, quantitatively, we also drove 4.4 billion impressions in earned media, 42 million social media interactions, a 43% increase in traffic to our website and 60% increase in eCommerce revenue.
Keep reading
4 Common Cause Marketing Mistakes You Might Be Making