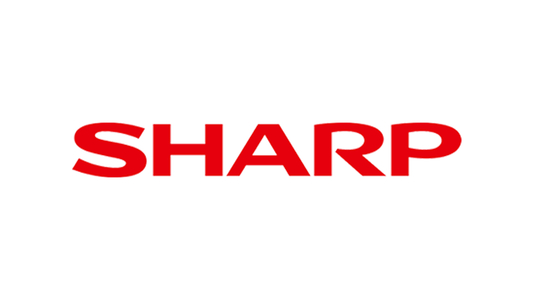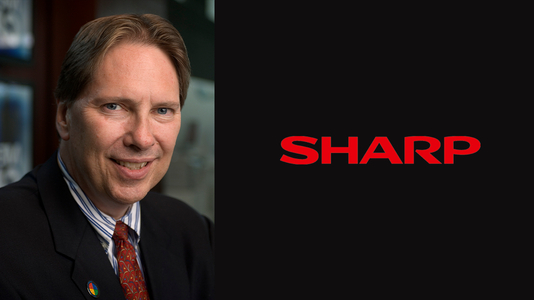 PETER WEEDFALD
SVP Marketing and Sales
SHARP
CMO Council: Tell us about your background and how you got to where you are now.
Weedfald: I began my career selling door to door down the streets of New York City. My pay plan was 100% draw versus commission, meaning, no salary and no expense reimbursements. I needed to sell a certain number of Word Processors each month to pay back the $1,000 a month draw.
If I didn't sell enough product in a given month, it meant I owed the $1,000 back to the company. The failure rate for salespeople was greater than 85%. I lasted 10 years, building my personal mettle and sales and marketing muscle and was promoted 7 times.
Yet, in every senior role earned I remained, like all sales leaders, on a draw versus commission. I call this the "hard knocks" of selling and marketing a product, a brand and a personal life. I am blessed for this time and experience. When you are forced to leave the office at 7:30am to start knocking on doors, having to return by 6:30pm each night to stand and deliver in front of all your peers and bosses and answer this one simple question "what did you sell today" you learn about yourself, your humility, your determination, your ability in business to never let your heart battle your mind. If you do, you lose: you fail, you become one of the 85% who failed.
I was offered a role with the ViewSonic corporation to run their brand marketing, communication's and product management teams. This was a role I never performed while in a sales leadership role, but I applied all I painfully learned know from my "hard knocks" selling career. Within two years, uniting brand and product marketing with our sales team, ViewSonic moved from the #15 market share position to the #1 market position across all retailers. My background of running both sales and marketing gained me a refulgent construct and realization that these two areas must work together in absolute harmony and lockstep to succeed, to gain a front row seat in market share and growth.
Hence my personal formula: Sales + Marketing = WON.
CMO Council: What's something your marketing team does that sets you apart?
Weedfald: Our team creed and determination I believe, sets us apart. Our marketing department is responsible for both marketing and sales. Our sales department is responsible for sales and marketing. I docent all team members every day through communications, customer meetings, through SEO/SEM/advertising chores. We kinetically invite and sponsor this union inside and outside of our building. My title is SVP Sales and Marketing and I am charged with above the line (product productivity and profit) and below the P&L line (expense related items including the brand and advertising budget) results. So, by extension, by cross department trainings we are all sales and marketing team members.
I do not know of any brand we compete with that runs their organization this way. We all believe our construct of sales and marketing as "won team" is in itself competitive advantage… a seamless integration of both sales ROI and marketing GMROAE (Gross Margin return On Advertising Expense) to accelerate market growth, our customer opportunities.
CMO Council: What's your WFH "office" set-up?
Weedfald: Very simple. Notebook, large 32" curved monitor, mobile phone and headsets. And of course, Missy the dog who comes around often for a pet, a treat and some fresh water.
CMO Council: What has been your biggest challenge at SHARP so far?
Weedfald: Of course, this dire pandemic has caused both a speed bump initially and a hyper-market-opportunity bump in consumer product demand based upon our appliance categories. We moved our teams to remote offices while our customer base did the same. The real challenge was engaging with so many customers while they also refocused their operating engagements remotely, as they aggressively accelerated their cloud-based selling and marketing platforms. In essence, time to meet, sell and compete has been dramatically impacted by the pandemic inclusive to physical customer visits, trade shows, seminar's and partner opportunities. Our biggest challenge is truly our customers biggest challenge: to remain highly relevant, impactful, profitable and valued by our customers, by their customers.
Related: Take our survey "Rising Above the Fray" here.
CMO Council: What changes do you see in the future of marketing? How are you adapting?
Weedfald: First, Jeff Bezos from Amazon hyper-accelerated what Michael Dell started decades earlier: direct one to one B2C and B2Me selling and marketing. Jeff aggregated advertising, product presentation, immediate selling, peer reviews, multiple product juxtaposition in one experience to millions of hungry brand and product buyers. Amazon's perfect competitive storm proved my formula: Sales + Marketing = WON. Hence, through our "instant gratification" economy, the future of marketing is clearly on the path to fight for and gain a consumer's attention, interest, conviction and desire to close the sale at the exact same moment, during content review and receivership. For example on television, during any show or movie, we will be able to roll across the screen, click on a dress, car, etc., and have the choices of colors, sizes, prices and delivery options appear while we are in the moment of consuming the show's content. We click, we purchase… we continue the content journey looking forward to receiving our new automobile the next day…the same model a famous movie star was driving across my living room screen. The instant gratification marketing economy will be exercised, energized and enjoyed 24-hours a day through the first inch of any piece of glass regardless of content, anywhere, anyplace.
CMO Council: What's your go-to snack while you work?
Weedfald: I have not had breakfast, lunch or any snacks whatsoever in-between my long business days in over 30 years, as written about, and attested by, the New York Times in 2003. This formula of one simple dinner per day acts as my reward for hard charging contributions and keeps my energy at an all-time high, each and every day. In essence, I believe food slows you down. Ever had a large lunch and felt tired several hours later. I never do.
CMO Council: What's one quote or saying you live by?
Weedfald: As stated in my book, Green Reign Leadership, (sold in 11 countries), there are several to choose from:
1. "If you want to be the leader, act like the leader."
2. "Do your best and God does the rest."
3. "The goal is to defer the cost of time-based competition without the benefit of product differentiation."
4. Creativity + Relevancy = Won."
5. "Risk never sleeps nor do our competitors through the instant gratification economy."
6. "Brand is a mettle you must shine every day."
More like this:
Get to Know Saul Betmead de Chasteigner, CMO of United Nations World Food Programme
Get to Know Jennifer Foreman, SVP Growth Marketing of Trax Retail