Brand Protection from Digital Content Infection
Safeguarding Brand Reputation Through Diligent Ad Channel Selection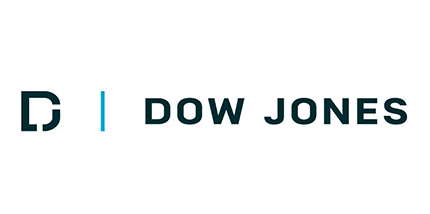 About sponsor
Dow Jones is a global provider of news and business information, delivering content to consumers and organizations around the world across multiple formats, including print, digital, mobile and live events. Dow Jones has produced unrivaled quality content for more than 130 years and today has one of the world's largest news gathering operations globally. It produces leading publications and products including the flagship Wall Street Journal, America's largest newspaper by paid circulation; Factiva, Barron's, MarketWatch, Financial News, DJX, Dow Jones Risk & Compliance, Dow Jones Newswires, and Dow Jones VentureSource. Dow Jones is a division of News Corp (NASDAQ: NWS, NWSA; ASX: NWS, NWSLV).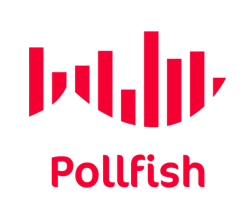 About sponsor
Pollfish is transforming survey intelligence with the most accurate, cost effective results and the quickest survey completion times by reaching respondents 24/7 through online surveys anywhere they happen to be online. Pollfish's survey platform delivers online surveys globally through mobile apps and the mobile web along with the desktop web to ensure your survey reaches just the right audience and provides the most cost effective and quickest survey results. Only Pollfish lets you survey millions of respondents in real time, 24/7 the world over so you always have the consumer, public or market intelligence you need to stay informed about what the world likes, wants, feels and does. Pollfish has offices in New York, and Salt Lake City in the US, and is a VC backed firm. For more information visit: https://www.pollfish.com/
Overview
The CMO Council teamed with Dow Jones to engage the Council's global members, affiliates, partners and audiences on the topic of brand reputation and risk associated with programmatic buying of digital media advertising. As noted in the news, limitations in this technology-driven process have resulted in notable, image-sensitive brand ads appearing within or alongside hateful, derogatory and offensive rich media content, fake news, as well as non-contextual and inappropriate online channels.
As a result, chief marketing officers from the world's most trusted and respected advertisers are taking steps to protect and safeguard their brands by reducing spend in certain digital channels until better controls, compliance and assurances are in place regarding the placement of ads and the integrity and relevance of content and audiences.
Programmatic media buying is on track to account for nearly 80 percent of all mobile and digital display ad placement this year, and is expected to represent some $33 billion in spend, notes Adweek. However, brands and their agencies are challenged to make sure they better control the content environments in which their ads are positioned at scale through automated systems. Many of those advertising in Google and YouTube have been compromised when their ads have run next to inappropriate, questionable, and hateful content that is not produced by trusted and reputable editorial sources. Despite these risks, automated ad buying will likely top $45 billion by 2019, notes eMarketer.
In an effort to assess the impact of digital advertising experiences on consumer perceptions and purchase intent, the CMO Council conducted a poll of 2,000 consumers across North America and the UK. The research looked at digital brand safety from the consumer's perspective, and found that consumers are punishing even preferred brands if they don't use trusted media platforms or take active steps to control the integrity of their ad environments. In fact, nearly half of all consumers indicate they would rethink purchasing from brands or would boycott products if they encountered brand ads alongside digital content that offends them.
As such, the CMO Council explored the issues, implications and impact of this further through conversations with domain experts; dialogues with large advertisers (technology, communications, travel, hospitality, luxury goods, fashion, financial services, health care, automotive, professional services). Some of the top brands that participated in the conversation include SAP, Reebok, United Rentals, AIG, Morgan Stanley, Vera Bradley, TUMI and others. We also surveyed leading marketers as to their concerns in advertising in the digital ecosystem, and the steps they are taking to protect their brands.
Topics explored with brand marketing decision makers and customer audiences include:
Level of marketing leader sensitivity and concern regarding digital ad content compromises
Plans and intentions to safeguard and protect brand integrity in digital advertising channels
Importance and value of content and channel to brand advertising effectiveness and message delivery
Measurements of harm or reputational impact on brands associated with adverse content
Incidence and nature of brand compromises in online digital advertising programs
Best practice approaches to assuring brand integrity in programmatic ad buys
Using digital advertising science to create greater brand compliance and accountability
Consumer and business buyer perceptions and reactions to brand misplacement in crowdsourced content channels
Impact on allocation and evaluation of media strategy, selection, spend and buying approach
Level of satisfaction with digital advertising effectiveness, economics, efficiency and transparency
Research: Survey & Reports
Learn
Curated Facts & Stats
Oct 2018
In 2019, U.S. Mobile Ad Spend will account for 71 percent of Total Digital Ad Spend, up from 66 percent in 2018.
Source
Oct 2018
In 2018, U.S. Digital Media Spend will reach $106.6B, 45 percent of which will focus on search, followed by 28 percent in social, 12 percent in video, 8 percent in display, and 2 percent in audio.
Source
Oct 2018
Slightly over 50 percent of today's total media spend in the U.S. is digital.
Source
Oct 2018
Over the next five-years, projections put digital media spend close to 70 percent of all media spend in the U.S.
Source
Mar 2018
Online advertisers are expected to outspend TV advertisers by $40 billion this year, bringing online advertising to 40 percent of the world's ad spending.
Source
Mar 2018
Globally, social media ad spending is estimated to rise 21 percent to $58 billion, while video ad spending is rising 19 percent to $32 billion in 2018.
Source
Mar 2018
Search ads like those on Google remain the biggest form of online advertising, expected to reach $95 billion in 2018, accounting for 42 percent of total online ad spend.
Source
Mar 2018
Zenith predicts global ad spending to rise about 5 percent in 2018 to reach $579 billion at the end of the year. That growth is also thanks to upward momentum from markets in China, the Philippines, Argentina and Ireland.
Source
Mar 2018
All online advertising growth is taking place on mobile, which grew 25 percent this year to 60 percent of Internet ad spending and 24 percent of total ad spending. Meanwhile, desktop ad spending declined nearly 4 percent.
Source
Jun 2017
Mobile ads have lower ad blocking software use on mobile devices amongst American internet users. Whereas 17.7 percent of Internet users in the U.S. use ad blocking software on their laptop or desktop computer, only 9.6 percent used on their mobile devices.
Source
GO TO INSIGHT CENTER TO LEARN MORE