Customer Value Creation from Live Data Interpretation
Using Real-Time Insights to Understand the Digital Life of Telco Subscribers, Fulfill Unmet Needs, and Realize Revenue Growth Opportunities
Overview
The CMO Council defines an architecture and model for how chief marketers can generate greater customer value, affinity and revenue growth through live data interpretation. The goal is to develop a more intimate understanding of subscribers' digital lives, unmet needs, and willingness to pay for more personalized and relevant service offerings.
background
Report will be released January 29, 2019.
The CMO Council has undertaken numerous studies that reveal the majority of CMOs are more focused on pre-sales cultivation, conversion and customer acquisition, rather than realizing a better return from existing relationships that can be more effectively monetized, scaled, and strengthened to reduce churn, defection and detraction.
In this regard, the CMO Council views customer value creation as all the elements that go into uplifting the customer experience and engendering a higher level of customer satisfaction, retention, repeat purchase and positive word-of-mouth. The CMO Council considers customer revenue optimization as those strategies, practices, techniques, data analytics, and insights that advance the profitability, return, value and longevity of customer relationships.
The scope of this program includes:
Definition of the architecture and model for chief marketers and their internal ecosystem (other stakeholders) to generate greater customer value
The types and importance of different data sources & analytics for customer value management and improvement
The business drivers and business objective KPIs for customer value management and improvement activities
Best practice profiles and reference cases across different industries
Through a quantitative audit and deep-dive interviews with senior marketing leaders in the telecommunications industry, this program explores how marketers can do more with their data and make better use of real-time insights, personalization, AI technologies, machine learning, cloud services and computing at the edge.
Key industry thought leaders included in this research include:
Frederic Dufal | VP of Marketing Strategy | Orange
Enzo Scarcella | COO | MTN
Errol Vangraan | Chief Officer of Customer Operations | Vodacom
Nilanjan Sarkar | GM, Consumer Business Unit, Vodafone
Robin Seow | Head of Global Marketing | Singtel
Chandrashekhar Singh Chauhan | CMO | Airtel
Stefan Streit | GM, Global Marketing | TCL
Jose Henriques | Strategic Advisor | Cell C
Ayman Alnasif | Head of Expats | Saudi Telecom Company
Some of the key topics we are uncovering in this research initiative include:
How marketers are centralizing and putting today's deluge of data to work, as well as finding new ways to extract value from multiplying sources of insight (IoT, MarTech apps, third-party APIs) and unstructured content (both inside and outside the enterprise)
Issues of data availability, accessibility, quality, timeliness, dependency, disorder, drag, delay and dysfunction
The competitive imperative to leverage real-time, refined data for revenue growth, customer gratification and trusted decision support
Helping functional business leaders review, value and prioritize data assets; gives them a self-assessment tool to identify most relevant sources of data, and determine what types, sources, formats, and interfaces would boost marketing and business performance
Gaps and deficiencies in the data value chain as it results to customer journey, path to purchase, lifetime value, and end-to-end experience
Research: Survey & Reports
Events and Webinars On Demand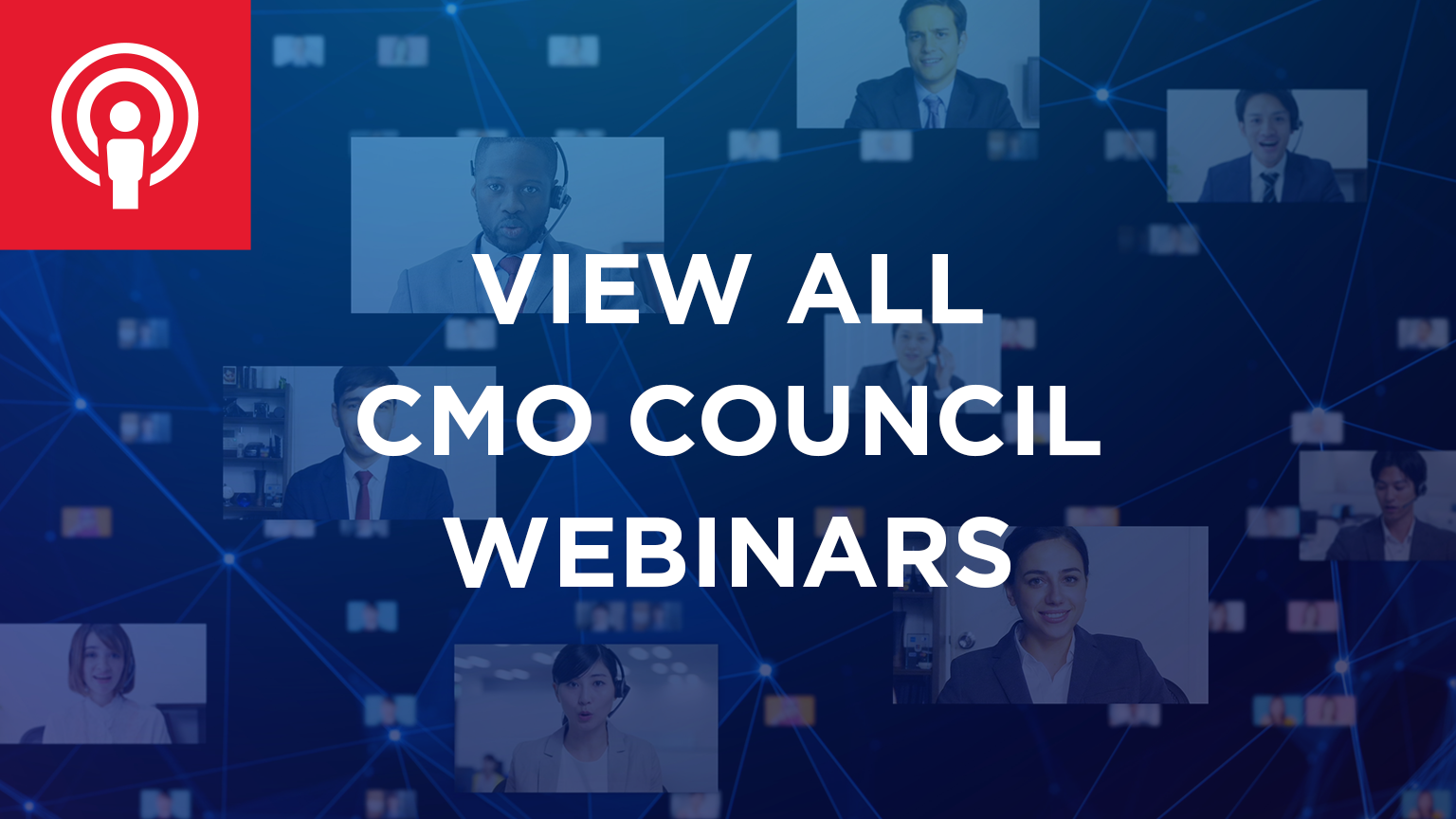 Learn
Curated Facts & Stats
Nov 2023
The key to CX is maximizing the effectiveness of all of these factors at every stage of the customer journey. In 2024, CX will continue to take on new meaning as it becomes a strategic priority for all businesses.
Source: Forbes
Nov 2023
Customer experience is not just a set of actions. It also focuses on feelings. How do your customers or prospective customers feel about your brand? At every customer touchpoint, you can improve—or destroy—how your customers feel about you.
Source: Oracle
Nov 2023
89% of companies surveyed by Gartner consider customer experience to be the new competitive battlefield.
Source: Gartner
Nov 2023
70% of consumers spend more with companies that offer fluid, personalized, and seamless customer experiences.
Source: CX Trends
Nov 2023
Half (49%) of surveyed senior CX and contact centre decision makers firmly believe that AI technologies will help them achieve greater efficiency to optimise their CX strategy when under financial strain; 45% strongly agree that they want their organisation to do more with fewer resources in the current economy.
Source: Call Miner
Nov 2023
In terms of CX, AI has endless potential uses, from generating dynamic marketing campaigns and personalized user guides to streamlining customer service and gaining deeper insights into customers and loyalty by analyzing behavioral data.
Source: Forbes
Nov 2023
In terms of CX, AI has endless potential uses, from generating dynamic marketing campaigns and personalized user guides to streamlining customer service and gaining deeper insights into customers and loyalty by analyzing behavioral data.
Source: Forbes
Nov 2023
A third (33%) of respondents believe the adoption of AI will become critical to how their organisation approaches CX in the future.
Source: Call Miner
May 2018
China has the world's fastest rate of growth in total IoT connections. By 2020, the number of IoT connections in the country alone will reach 8 billion. An estimated 1.08 billion of these connections will be delivered over cellular networks.
Source
May 2018
China Mobile is the largest Mobile Service Provider in the world, currently serving over 890 million customers.
Source
GO TO INSIGHT CENTER TO LEARN MORE