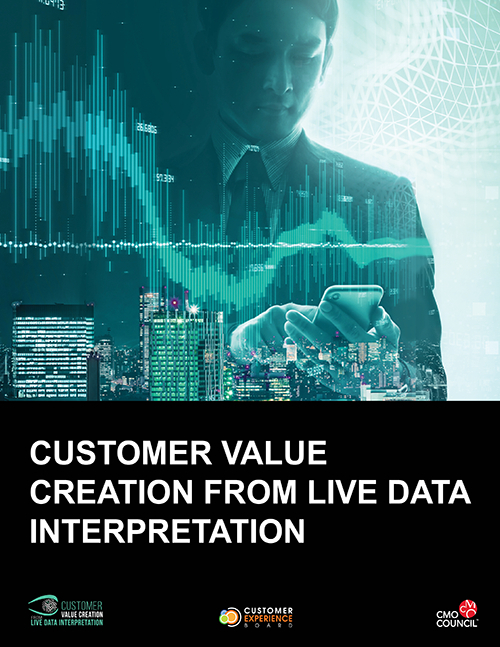 *Included with premium membership or library subscription
Using Real-Time Insights to Understand the Digital Life of Telco Subscribers, Fulfill Unmet Needs, and Realize Revenue Growth Opportunities
The CMO Council has undertaken numerous studies that reveal the majority of CMOs are more focused on pre-sales cultivation, conversion and customer acquisition, rather than realizing a better return from existing relationships that can be more effectively monetized, scaled, and strengthened to reduce churn, defection and detraction.
This research defines a model and roadmap for how chief marketing officers can generate greater customer value, affinity and revenue growth through live interpretation through the lens of an industry in the throes of massive transformation and disruption: Telco.
The full report includes:
Detailed findings from a survey of 150 senior telco executives globally
Charts and graphs highlighting research findings
Executive commentary around research findings
Deep-dive executive interviews from 11 industry thought leaders
Research topics include:
Value creation effectiveness
Quality, use and availability of data
Advancing and measuring value creation
Strategies and drivers of value creation
Executives interviewed hail from Bharti Airtel, Cell C, GLOBE, MTN, Orange, SingTel, TCL, Verizon, Vodacom and Saudi Telecom Company.