Reshaping Global Engagement Operations
Optimizing the Resonance and Relevance of Localized Marketing Initiatives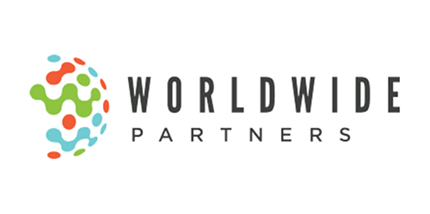 Learn More
Worldwide Partners, Inc. (WPI) is one of the largest and fastest-growing networks of owner-led, independent advertising and marketing communications agencies in the world, comprised of over 70 independent agencies located in more than 40 countries across Asia, Africa, Europe, Latin America, the Middle East and North America. WPI serves as a hub that harnesses the creativity, local expertise and resources of the agencies within the partnership to solve problems for clients on a local, regional and international basis. Many of the world's most heralded brands across 90 industry verticals gain access to best-in-class, entrepreneurially-driven agencies steeped in local knowledge in all markets where they engage WPI agencies. Unlike the traditional agency holding company model, Worldwide Partners does not own the agencies within our network. Our agencies own the network. Worldwide Partners agencies maintain their independence, remaining unencumbered by the agendas and restrictions of a parent company, while operating within an interdependent framework that cultivates a commitment to collaboration and accountability to deliver maximum business return for our clients. For more information about Worldwide Partners visit http://worldwidepartners.com or contact John Harris, President and Chief Executive Officer at john@worldwidepartners.com.
background
As brands eye global expansion and market entry, the question of how to organize teams and partner resources is becoming increasingly complex. Organizations are forced to review their practices as local customers expect personalization that includes accurate, relevant and appropriate reflections of local behaviors and cultures.
The localization of global initiatives demands optimized performance and efficiency. Yet previous CMO Council research showed that only 5 percent of marketing leaders say they are confident in the impact of their agencies and performance partners.
Large questions are being raised, including whether to centralize or decentralize operations; whether to give authority to business units or control the message, tone and voice from a single center of excellence; and whether there should be a single point of accountability or regionally-led decision-makers.
Just as marketers have elevated and innovated engagement strategies and initiatives, it is time to turn a critical eye to organizational structure and matrix to ask where and how efficiency and effectiveness can be coupled with the experience demands and expectations of the critical audience of one, regardless of where they sit in the world. New questions around data ownership and governance, resource allocation and budgeting, measures and metrics, and partner trust and transparency must be vetted and investigated as marketers continue to upskill and optimize performance while driving growth.
The CMO Council, in partnership with Worldwide Partners, will investigate new thinking around global operational structures, asking marketing leaders to contribute best practices into organizational structure, team empowerment to meet the needs of the local customer, agency and partner management in the new global matrix as well as sharing insights into the needs, challenges and opportunities of reshaping the operations of global engagement and experience.
Learn
Facts & Stats
Nov 2018
Companies worldwide have the marketing technology priority to increase marketing ROI (65 percent), improve marketing efficiency (57 percent), attribute revenue to marketing (39 percent), and improve data security (14 percent).
Source: Ascend2
Oct 2018
More than half (59 percent) of marketers find it difficult to personalize content at scale.
Source: Adobe
Oct 2018
90 percent of consumers globally want to speak with a business directly through messaging at every stage.
Source: Mar Tech Advisor
Oct 2018
Companies that invest in marketing operations can experience a 25 percent increase in overall marketing effectiveness.
Source: McKinsey & Company
Oct 2018
With the growth rate of 18.4 percent, the global content marketing software market is projected to reach $9.59 billion by 2023 compared with $4.12 billion in 2018.
Source: MarketsandMarkets
Sep 2018
76 percent of international marketers agree having a team member or partner with local market knowledge is as important as having high brand awareness (77 percent) when it comes to delivering a successful international campaign.
Source: Croud
Program Themes
Agencies & Partners
Marketing Supply Chain
Marketing Operational Models
Marketing Operations