The Failing Funnel
Combatting the Eroding Predictability of the Funnel With Lifecycle Engagements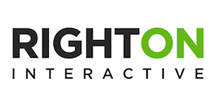 About sponsor
Right On Interactive is a customer lifecycle marketing software company focused on helping marketers attract and acquire best-fit customers for life. Right On Interactive automates the concept of customer lifecycle marketing, uniquely enabling marketers to know exactly where a prospect or customer is in their relationship with a brand—from prospect to raving fan—and how best to approach them to maximize lifetime value. Privately owned and headquartered in Indianapolis with a West Coast office in Portland, Ore., Right On Interactive's cloud-based solution serves the needs of marketers in a wide range of industries. For more information, visit http://www.rightoninteractive.com
Overview
The predictable, solid and well-established sales funnel of the past has been replaced thanks to the digitally connected and empowered customer. Depending on who you listen to, anywhere between 60 and 90 percent of the consideration journey is completed before a customer ever engages with a point of sale or company representative. The customer has taken control of the top of funnel—which marketers once thought they controlled through activation, engagement and outbound campaigns—almost entirely as they instead choose to research in an ever-growing array of destinations, from corporate websites to third-party reviews and recommendations.
In reality, there is a divide in the focus of engagement campaigns and strategies with prospects and customers and the realities of today's funnel. The truth is that marketers are struggling to achieve the agility required to accurately map and monitor engagements across the lifetime of a customer relationship. There is an even greater struggle on the horizon as marketers—who are looking to have a more customer-centric, data-driven approach to engagement—begin to realize that insights at the top of the funnel have become the most fuzzy view across the lifecycle. In a recent study from the CMO Council, when asked what stage of the engagement funnel delivered the most robust and rich data that could be used to inform and shape strategies, the majority of marketers pointed to the actual point of transaction and purchase, but only one in three had robust data as a result of discovery engagements, and less than half have access to robust insights from ongoing engagements.
So as the customer shifts to managing their own relationships with the brands they choose to discover, engage and do business with, where and how are marketers shifting the very definition of the funnel, opting to look at the lifecycle of a customer's engagement rather than a single moment in time? To map and track this evolution, the CMO Council will partner with Right On Interactive to delve into key questions and issues shaping tomorrow's engagement strategies. How has marketing automation evolved? Where and how are marketers scoring and tracking leads across multiple engagements? How are marketers taking these insights across the engagement lifecycle and redefining the engagement journey?
Research: Survey & Reports
Learn
Curated Facts & Stats
Aug 2023
Global advertising spend is forecast to grow 4.4% globally this year, and by 2024, is forecast to surpass $1 trillion advertising spend.
Source: Marketing Week
Oct 2016
48% of global consumers don't believe most brands take action on customer feedback.
Source
Jul 2016
Ascend2's latest research on data-driven marketing found that 70 percent of respondents report personalization is their key goal for using data.
Source
Jul 2016
81 percent of marketers believe the success of their data-driven marketing is above average compared to their competitors.
Source
Jul 2016
Half of marketers feel that integrating data across platforms is the greatest barrier to success.
Source
Jul 2016
Only 30 percent of marketers feel they are handling data well.
Source
Jul 2016
90% of customers expect consistent interactions across channels.
Source
Jul 2016
30 percent of marketers say data quality is their biggest hurdle to leveraging marketing databases (Dun & Bradstreet).
Source
Jul 2016
53% of marketers don't have the data to personalize content at all.
Source
Jul 2016
52% of consumers polled like it when customer service is personalized to them and their interests.
Source
GO TO INSIGHT CENTER TO LEARN MORE
Program Themes
Omni-Channel Marketing
Measures & Metrics
Personalization
Big Data
Analytics
Customer Insights