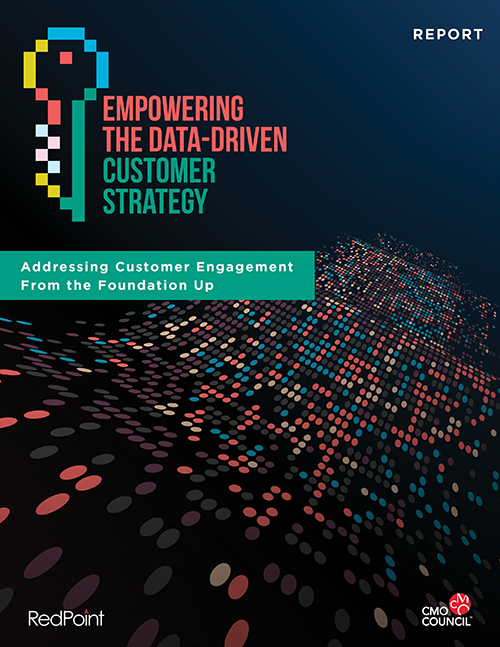 *Included with premium membership or library subscription
Addressing Customer Engagement From the Foundation Up
This report explores the findings of a survey of more than 250 global marketers and reveals that while marketers seem to agree that the CMO should be the driver of a data-driven customer strategy (78 percent), there is a clear gap when it comes to effective execution of that strategy as only 7 percent say they are able to deliver real-time, data-driven engagements across physical and digital touchpoints, and only 5 percent say they are able to determine the bottom-line impact of these engagements, primarily due to fragmented and disconnected systems.
The report also highlights the growing need for a solid data foundation upon which a customer engagement strategy should be built—one that converts data into actionable intelligence and makes a real-time view of the customer accessible across the enterprise.
Other notable findings include:
Only 6 percent of marketers believe they are able to get a complete view of their customer from all available data sources.
Just 7 percent of the marketers surveyed are able to leverage in-line analytics to drive real-time decision-making within the engagement platform to deliver better experiences.
Only 8 percent of marketers have been able to implement and onboard systems in an effort to establish a best-of-breed model of technologies and platforms.
A high number of marketers (43 percent) agree that they are not lacking data; rather, they are missing the ability to transform data into real-time action.
A complimentary infographic is also available at https://cmocouncil.org/thought-leadership/infographics/13.