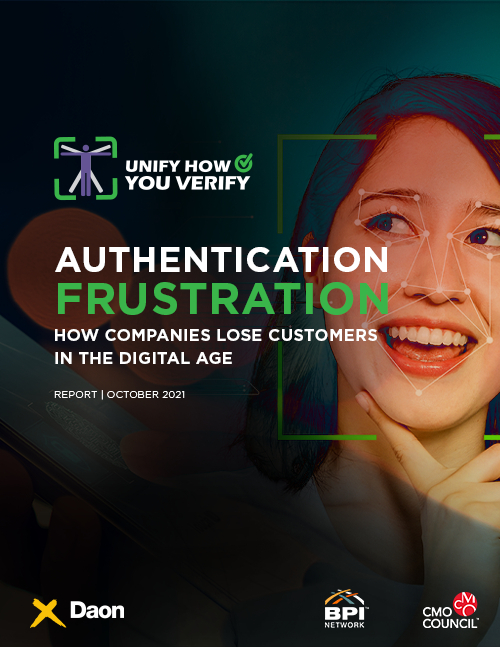 How Companies Lose Customers in The Digital Age
One of the fastest ways to lose customers and revenue in the digital age is a painful and convoluted identity verification process. More than 6 out of 10 consumers report exiting online transactions due to problems verifying identity. Over 8 in 10 say they prefer to do business with companies and brands that make identity confirmation simple and safe with biometrics.
This new report explores the new imperative to ensure secure, seamless and expedited authentication. The end goal being greater customer value, retention and growth. This is a must read for marketers and other business leaders seeking to improve their brand's digital experience in today's connected economy.