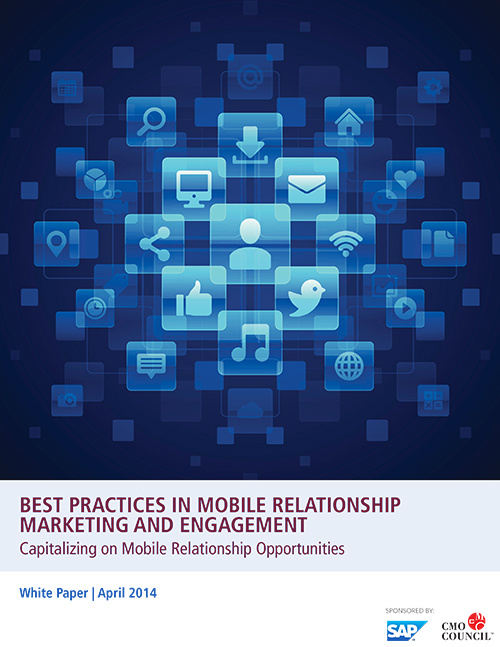 *Included with premium membership or library subscription
While global consumers have been quick to adopt an immersive mobile lifestyle, marketers have been a bit more cautious about fully committing to mobile relationship marketing (MRM). More brands are launching apps or are establishing mobile-enabled content, but few are looking at the totality of the mobile relationship and fully integrating it into the overarching marketing strategy.
In the CMO Council's investigation into the state of MRM, only 14 percent of senior marketing executives were satisfied with the state of their mobile relationship strategies and programs. More telling was that only 16 percent of marketers had a formal strategy for leveraging mobile engagements. This white paper illustrates how leading brands are seeing mobile as more than just a single point solution. Featured are three case studies showcasing how mobile engagements have driven better experiences, developed longer-term relationships with customers and been fully integrated into overall business strategies in order to optimize the customer experience.