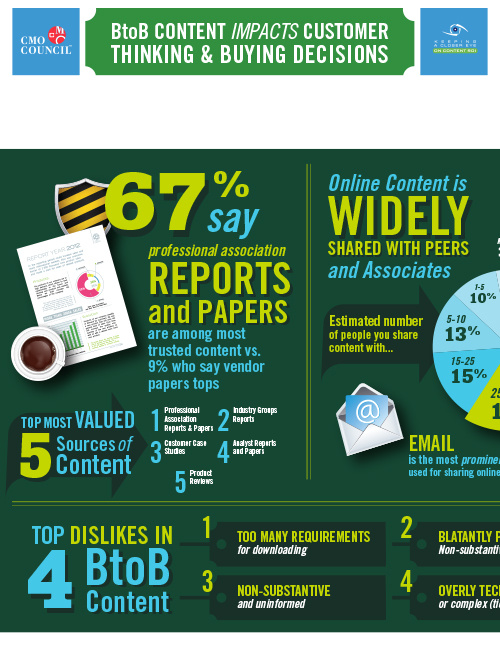 Uncovering the Impact of Marketing Content
According to a report released by the CMO Council, 87 percent of B2B buyers say online content has a major or moderate impact on vendor selection. Of those surveyed, 28 percent share valued content with more than 100 colleagues, with email being the most used method for sharing online content.
The study also showed B2B buyers value the following sources of online content when researching products and services: professional associations and online communities (47%); industry organizations and groups (46%); online trade publications (41%); seminars and workshops (41%); and trade shows (35%).
The report, "Better Lead Yield in the Content Marketing Field," is based on a survey of more than 400 B2B content seekers. This infographic inspired by the survey highlights key findings including:
Peer-powered content is more valued and trusted
Engaging content and accessibility are important to B2B buyers
Overly promotional content and too many requirements to view or download will decrease engagement