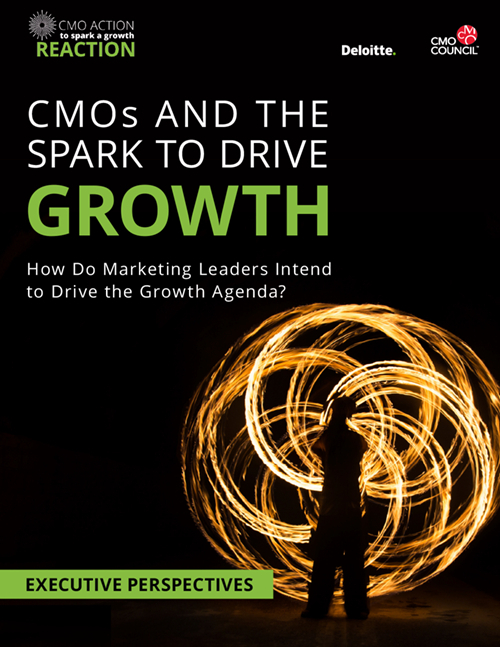 How do Marketing Leaders Intend to Drive the Growth Agenda?
In the first part of this investigative growth-driving series, "CMO Action to Spark a Growth Reaction," we highlighted results of a survey of nearly 200 senior marketing leaders. That research demonstrated that on the road to driving growth, CMOs have evolved beyond their traditional role as brand growth leader, and today are getting comfortable in taking on the role of sales and experience orchestrator. However, many have not yet arrived at the final stage of becoming a global growth leader.
This second report highlights key perspectives from 13 marketers that have successfully driven long-term strategic growth. These leading practices are derived from executive deep-dive interviews with marketing leaders at brands experiencing significant growth, and highlights their roles in driving that growth. These executives hail from companies including Aetna, ARIAD Pharmaceuticals, Aston Martin, AthenaHealth, Cambrex, Century Communities, Ellie Mae, Equinix, Flipkart, LendingTree, Lyft, TechStyle and The Hershey Company.