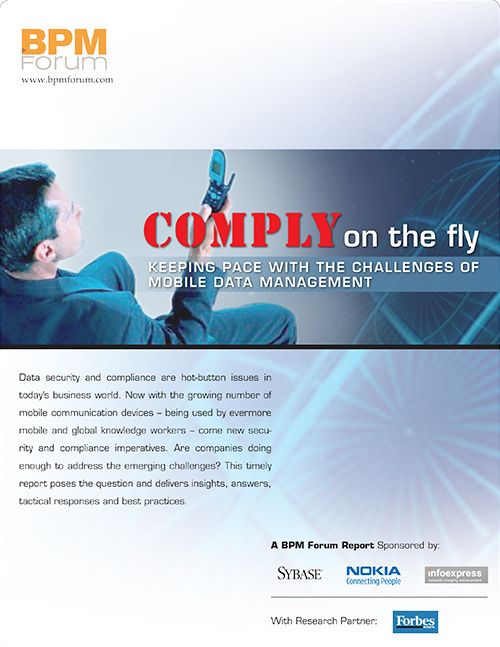 Keeping Pace with the Challenges of Mobile Data Management
The collective findings of Comply on the Fly point to a nascent but increasingly pervasive imperative for ensuring corporate accountability and fiscal integrity. As company growth and competitive pressures accelerate adoption and use of mobile devices by the workforce, the chance of deploying such devices without proper guidelines, policies, processes and procedures, leading to a lack of adequate IT internal controls, becomes greater. Statistics show, however, there is a high level of awareness of the importance of mobile device data security and management. But a sizable minority of companies is seemingly ignoring the issue. Still, the majority of respondents expect greater attention and action by senior management within the next year.

Based on Comply on the Fly findings, what should corporations do? While our intent is not to offer specific best practices and solutions, from our research we can provide basic recommendations to get the process started.