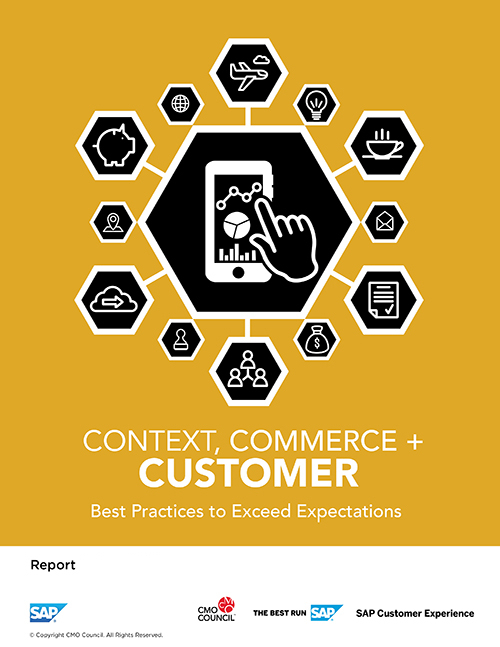 *Included with premium membership or library subscription
Best Practices to Exceed Expectations
While digital marketing technologies and engagement channels multiply, many marketers remain concerned that they are still not delivering what customers want most: a seamless, frictionless and individualized buying and problem-solving experience.
According to new research from the Chief Marketing Officer (CMO) Council and SAP Customer Experience, more than a third of marketers (39 percent) believe their technology investments have met expectations in some select areas, such as measurement and customer interaction. But they appear to be falling short when it comes to connecting content, commerce, conversation and campaigns with back-end operational realities, supply chain logistics and organizational capabilities that will ultimately impact customer experience.
What seems to be needed is more effective sharing and use of data and intelligence. But marketers admit that some data critical to understanding the customer's entire journey and engagement with a brand is trapped in organizational silos and harder to aggregate and reach.
This report is based on insights from a survey of 170 global marketing leaders, fielded in the first half of 2016. Download your complimentary copy today.