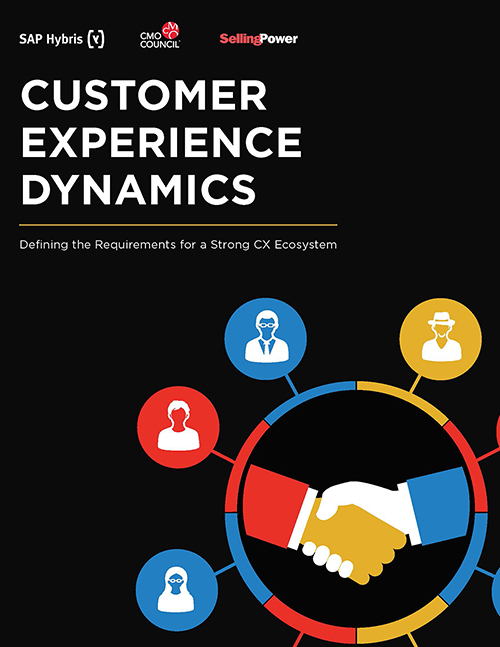 *Included with premium membership or library subscription
Defining the Requirements for a Strong CX Ecosystem
According to this study by the Chief Marketing Officer (CMO) Council—conducted in partnership with SAP Customer Experience and SellingPower magazine—customer experience (CX) lacks coordinated, centralized leadership in most enterprises.
Functional heads that should have a vested interest in owning CX simply don't. Only 7 percent of sales and 9 percent of marketing leaders view themselves as lead custodians of CX. While both agree on a common definition of customer experience, only 14 percent of sales and 12 percent of marketing leaders believe their organization's ability to actually deliver connected, personalized, contextual experiences is exceptional.
This report calls for greater CX leadership and vision from senior sales and marketing stakeholders. According to the 169 marketing and 198 sales leaders surveyed, customer data and intelligence are still currently sitting in siloes across the organization, with few respondents revealing they have full access to a unified, 360-degree view of the customer.
To learn more about the requirements of a true customer experience ecosystem, download the complimentary report today. An accompanying infographic is also available.