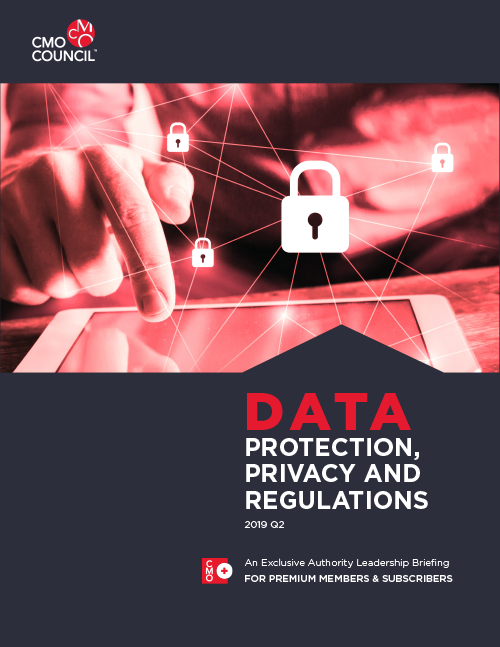 *Included with premium membership or library subscription
An Exclusive Authority Leadership Briefing for Premium Members & Subscribers
This is the first of what will be quarterly briefings from the CMO Council team, available exclusively for our premium members and library subscribers. As May marked the one-year anniversary of GDPR, this first exclusive cut investigates the impacts and ramifications of this regulatory event.
Diving into such areas as the cost of compliance – or non-compliance, for those companies that felt the strong shock of massive fines levied for various levels of breaches; new updates to the regulation, and new regulations on the horizon, we also took a look at whether GDPR was in fact an opportunity for more honest and beneficial engagement with customers.
To access this exclusive content, please log in using your premium membership or library subscription credentials. If you are not yet a premium subscriber, please upgrade your subscription to access this content.