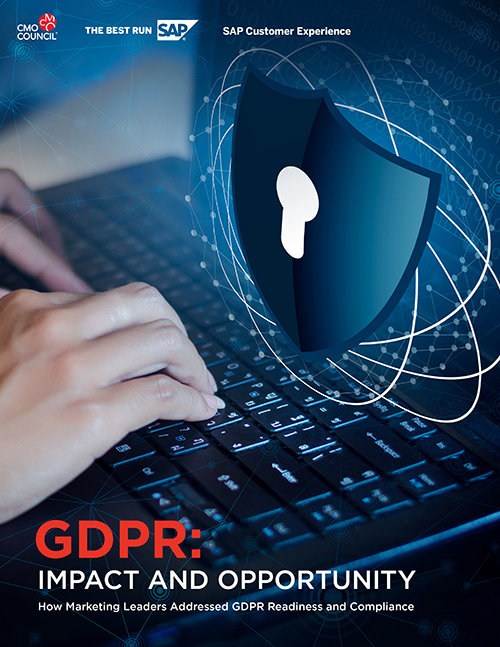 How Marketing Leaders Addressed GDPR Readiness and Compliance
GDPR, the European Union's new General Data Protection Regulation, has forced marketers to rethink their operations to ensure they are compliant. Yet new research highlights that far too many marketers are unaware that GDPR even applies to them, and have taken no steps to modify their policies.
This report highlights why all marketers, dealing directly with the European Union and even those who aren't, need to look more closely at this regulation and what it means for them. It goes further to highlight that, in fact, marketing leaders embracing GDPR see it as an opportunity to increase loyalty by better protecting customer data and increasing transparency into how that data is used.
Key topics covered in the report include:
What GDPR IS; and what it IS NOT
Who GDPR applies to, and what is required
How GDPR is impacting customer relationships
Ways GDPR will impact customer experience
Operational areas impacted by GDPR
Technologies and solutions that need to be modified to comply with GDPR
Data that can no longer be collected per GDPR requirements