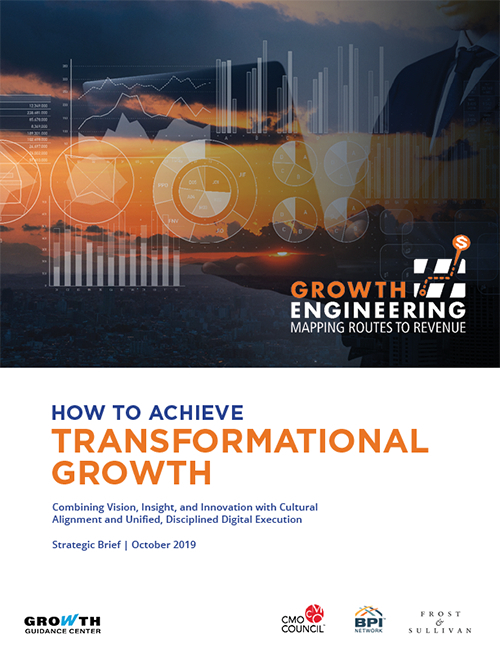 Combining Vision, Insight, and Innovation with Cultural Alignment and Unified, Disciplined Digital Execution
CMOs in the age of digital transformation and accelerating competitive intensity are being challenged to set forth new routes to revenue. With the expectation that the mandate of today's CMO is to achieve consistent and substantial growth, there is increasing pressure to identify strategies that will achieve increased customer value, scale global operations and improve product success.
Yet while growth is a key imperative across organizations, there are still looming questions around where to find it, how to inspire it and where to invest.
This strategic brief articulates how to establish a growth-driving strategy that is understood and embraced by all functional areas within your organization. It highlights perspectives from growth leaders at global organizations and sets a roadmap for delivering on the promise of growth.