Growth Engineering: Mapping Routes to Revenue
Applying Vision, Innovation and Insights to Achieve Persistent Performance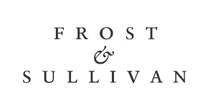 Overview
Effective use of on-demand knowledge, predictive analytics, customer insight and market intelligence are essential to mapping growth strategies and driving innovation and transformation across the enterprise. Revenue growth and competitiveness are contingent on real-time monitoring of geo markets, product categories, new technologies, customer behavior and global economic and regulatory changes. Assessing and sustaining growth requires new disciplines, data-driven decision making, digital proficiency, and adaptive organizational cultures.
The CMO Council and Business Performance Innovation Network partnered with Frost & Sullivan to engage leaders across global enterprises in a new conversation about the requirements for Growth Engineering in today's global, digitally driven, hyper-competitive business world. The CMO Council and BPI Network also teamed up with other providers of next-generation solutions and best practices that accelerate revenue growth and customer acquisition, improve market and customer visibility, identify new opportunities, improve partner integration and success, and manage and optimize profitability and revenue performance.
About Frost & Sullivan: Frost & Sullivan, the Growth Partnership Company, enables clients to accelerate growth and achieve best in class positions in growth, innovation and leadership. The company's Growth Partnership Service provides the CEO and the CEO's Growth Team with disciplined research and best practice models to drive the generation, evaluation and implementation of powerful growth strategies. Frost & Sullivan leverages over 50 years of experience in partnering with Global 1000 companies, emerging businesses and the investment community from more than 40 offices on six continents. To join Frost & Sullivan's Growth Partnership, please visit http://www.frost.com. To learn more about Frost's Vision on Global Mega Trends to 2030, visit https://cmocouncil.org/files/Global-Mega-Trends-to-2030-FS.pdf.
background
The Growth Engineering initiative includes the creation of a new microsite, the Growth Guidance Center (GGC), to explore what factors and forces inhibit, disrupt, accelerate, diversify and sustain growth. The GGC fosters information sharing and dialog, aggregate relevant content, case studies, executive perspectives and new thought leadership studies, promote best practices, and enable self-assessments and audits of opportunities, organizational capacity and assets for growth.
Recent studies by the CMO Council and BPI Network have underscored the growing expectations and imperatives among CMOs and other C-Suite executives to take responsibility and drive innovation around growth and business performance. Research undertaken by the CMO Council, entitled "The CMO Shift to Gaining Business Lift" found that a quarter of all respondents believe the CMO is now primarily responsible for growth strategies and revenue generation.
Some 70 percent say their organizations expect marketing to be the primary revenue driver and business growth architect. Yet many CMOs surveyed appear to be struggling to embrace data-driven analytics in the pursuit of revenue and more profitable enduring customer relationships. Studies by the BPI Network have found high expectations for new growth and business models driven by emerging technologies, such as IoT, artificial intelligence and 5G.
Key areas of exploration and assessment for the new Growth Engineering initiative include:
Issues, obstacles, complexities and challenges
Enablers, drivers, multipliers and accelerators
Market forces, factors, restrictions and constraints
Cultural, structural and organizational restraints
Competitive advantages, intensity and scalability
Strategic account penetration and consolidation
Digital disruption and market migration/maturation
Technology innovation and process automation
Product invention, diversification, extensions and add-ons
Pricing strategies, margin factors and product sourcing costs
Customer acquisition, value creation, retention and recovery
Channel dependency, disintermediation and automation
Cross border complexities and emerging market dynamics
Regulatory, legislative, risk, policy and compliance inhibitors
Research: Survey & Reports
Learn
Curated Facts & Stats
Aug 2023
Global advertising spend is forecast to grow 4.4% globally this year, and by 2024, is forecast to surpass $1 trillion advertising spend.
Source: Marketing Week
Aug 2019
Half of organizations that have had a breach in security report a strong long-term negative impact not only on consumer trust (50 percent), but also on their business results (47 percent).
Source
Aug 2019
45 percent of mid-market company executives say they generate more than half of their revenue internationally
Source
Feb 2019
Revenue growth is a top business priority in 2019, beating out even customer retention
Source
Feb 2019
42 percent of business leaders believe they will see a major growth in business performance in 2019 compared to 2018
Source
Jul 2018
47 percent of 'high-growth' companies allocate 60 percent or more of innovation investment on disruptive innovation, compared to 36 percent of other companies
Source
May 2018
70 percent of CMOs say they are most prepared to drive revenue growth within their organization.
Source
May 2018
Only 21 percent of CMOs say they are mapping routes for global expansion
Source
GO TO INSIGHT CENTER TO LEARN MORE