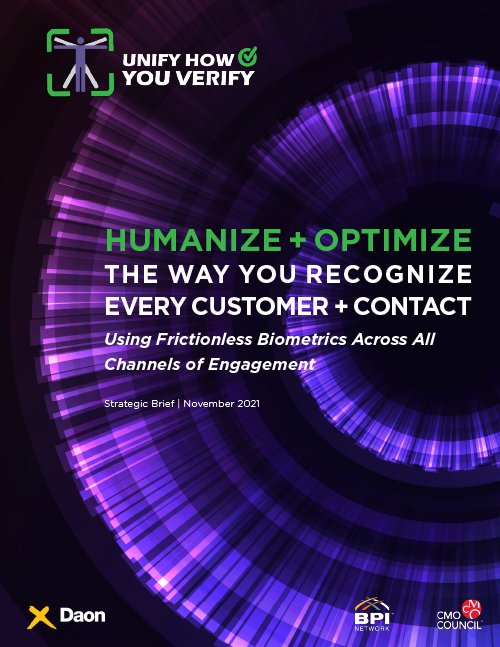 Using Frictionless Biometrics Across All Channels of Engagement
Improving digital customer experience (DCX) is now a crucial business issue for brands. Consumers have flocked to digital channels since the start of the pandemic. Too often, they have encounted experiences that don't satisfy, causing many to abandon transactions and take their business elsewhere. Very often, the problem is digital authentication and identity verification. More than 80 percent of consumers prefer doing business with companies that make authentication both simple and safe. Six in 10 have quit transactions due to authentication frustration.
This study explores the critical need to simplify and unify identity verification in today's digital economy. Our research includes in-depth conversations with 12 business leaders across marketing, digital experience, customer support, identity and security, as well as the findings from a major survey of 2,000 consumers expressing high levels of password frustration and a decided preference for biometric ID techniques.
Learn why executives believe identity has become a top digital experience issue within their companies and what they are doing to address the challenge.