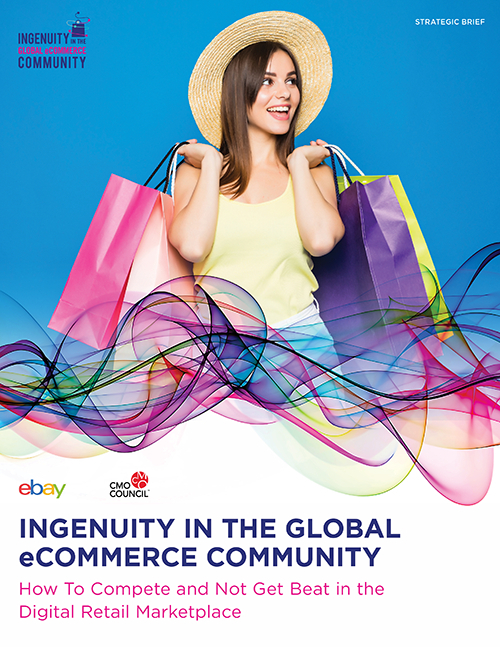 How To Compete and Not Get Beat in the Digital Retail Marketplace
This strategic brief explores how the massive scale, data quality and customization capability of online marketplaces are bringing new levels of customer insight, enriched experiences and added value to brands.
The brief aggregates the best practices of brand leaders leveraging eCommerce communities to execute smarter and more personalized customer acquisition strategies. Contained within this research are key insights from brand leaders from notable brands, including Bosch, Brooks Sports, Casio, Electrolux, Fruit of the Loom/Spalding, LEGO, Lenovo, PERRIN PARIS, PUMA and Serta Simmons Bedding, who shared their trials and triumphs in the age of retail transformation and evolution.
This is the first of two reports that will be released as part of a larger thought leadership program led by the CMO Council's Digital Marketing Performance Center to help brand marketers assess the level of visibility and insight they have throughout the customer buying journey and along the digital path to purchase. It advocates micro-moment marketing and the need to gain more visibility and insight into what channels and investments are infuencing and shaping customer discovery/awareness, consideration/purchase, as well as ongoing engagement and retention.