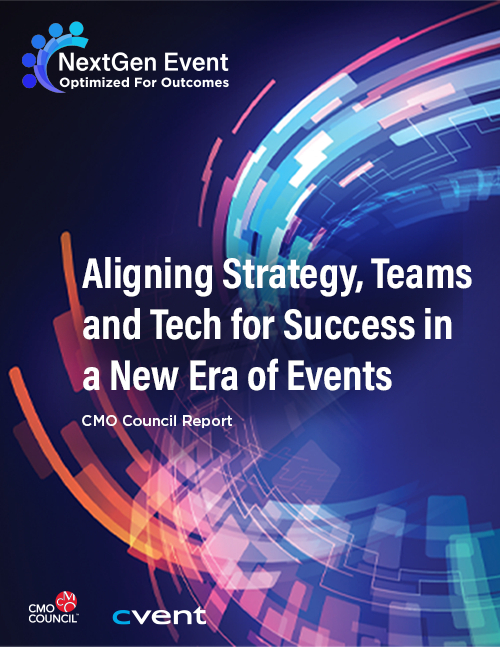 *Included with premium membership or library subscription
Aligning Strategy, Teams and Tech for Success in a New Era of Events
Anxiously awaiting the return of in-person events, marketers are seizing the opportunity to reimagine event channel strategy. Next-gen events can drive depth and breadth of customer engagement that lead to better brand awareness, lead generation, retention and loyalty.
Learnings over the last two years will inform a holistic view of events that are better aligned to marketing outcomes. By matching event types with the right objectives, event planners can deliver a more satisfying and immersive attendee experience.
This report by the Chief Marketing Officer Council, in collaboration with Cvent, takes a close look at Next-gen events and examines how marketers can break down siloed thinking to become more agile, predictive and successful. Our findings are based on a survey of 150 global marketing leaders and in-depth interviews with executives from Equifax, GE Healthcare, HCL Software and GfK.