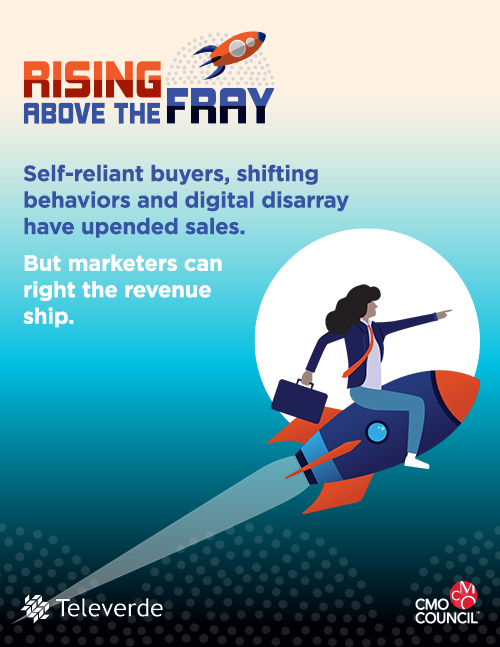 *Included with premium membership or library subscription
Self-reliant buyers, shifting behaviors and digital disarray have upended sales. But marketers can right the revenue ship.
A chaotic customer journey has flipped much of the sales action to the top of the funnel, making marketers responsible for nearly half of a company's revenue. It's a big ask with even bigger challenges to overcome. Marketers face immense pressure, scarcity of resources, a data literacy gap and a skeptical CEO.
All of which puts marketers at serious risk of missing their revenue target: 53% say they're only moderately confident or worse.
This study shows how marketers can improve their odds. With limited resources, marketers need to go deep on a handful of strategic initiatives, such as digital experience, content strategy and omnichannel. They should invest in MarTech that addresses data, customer intelligence, content and attribution.
Find out how chief marketers are raising their profile, taking risks and betting on themselves to achieve revenue growth goals in this new report on Rising Above The Fray.