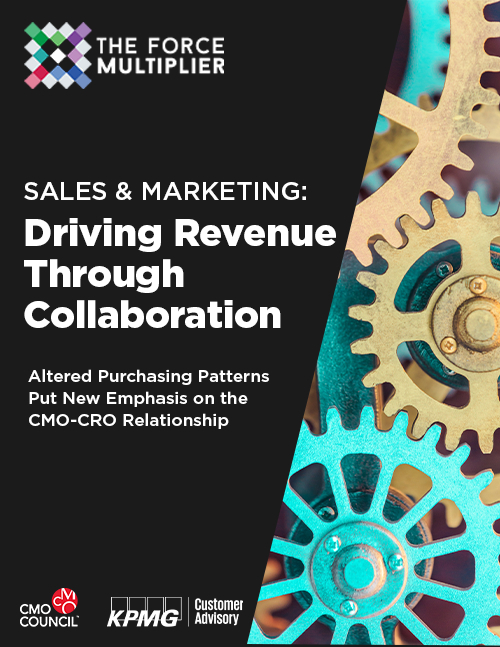 Altered Purchasing Patterns Put New Emphasis on the CMO-CRO Relationship
Most sales and marketing organizations haven't been able to pivot fast enough to the new digital buyer. More than 70% of marketers don't feel very confident in their current sales and marketing model to sell effectively in the digitalized customer journey. This means they risk falling short of their revenue mandate.
Sales and marketing will have to redefine their relationship to enable new customer-centric purchasing paths. This requires an entirely new way to collaborate across customer strategy and data, initiatives, technology, activities and metrics.This study, codeveloped with KPMG Customer Advisory, assesses how sales and marketing leaders are breaking the mold to better connect with customers and drive greater growth.
The findings are based on a survey of over 300 marketing leaders across industries and geographies. Additionally, we conducted in-depth interviews with marketing and/or sales executives from Teradata, Schneider Electric, Valpak, Capital Group, Cox Business, Brunswick, and others.