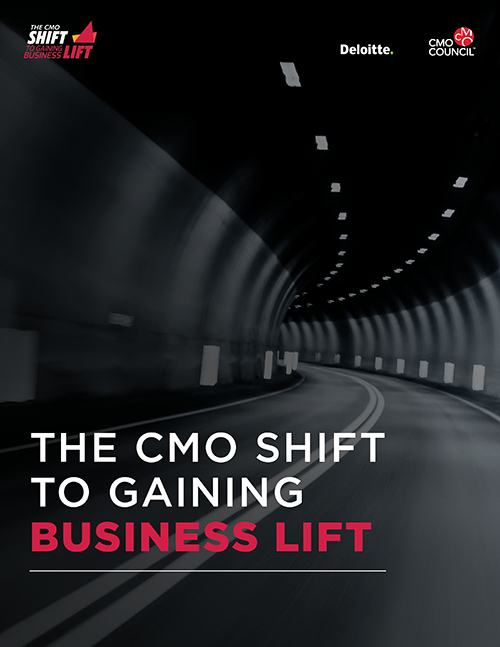 The CMO of today has denounced the traditional role of mere brand ambassador, instead opting to actively assert their role as business driver, change agent and customer experience champion. But while the CMO of today knows they will need to take the driver's seat in steering the development of next generation products, services, business models and customer experiences, many may still be falling into their branding and campaign comfort zone.
According to this research from the Chief Marketing Officer (CMO) Council and Deloitte, the age of customer experience has heralded in a new sense of empowerment and influence amongst CMOs, now positioned as strategic members of the C-Suite. But as CMOs take on this business driver role, the actions of marketing leaders will need to shift, focusing more on customer experience strategy, intelligence alignment and the emergence of RevTech solutions and less on campaign management, brand communication refinements and the daily trappings of functional marketing execution.
This report is based on insights from a survey of over 200 senior marketing leaders and executive interviews with 15 CMOs across top companies around the world.