The CMO Shift to Gaining Business Lift
Exploring the CMO's Role as Growth Driver, Change Agent & CX Advocate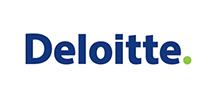 Learn More
Deloitte's Sales and Marketing Effectiveness practice combines strategic and operational capabilities to develop executable strategies that produce sustainable performance improvements across the breadth of customer-facing activities. The Sales and Marketing Effectiveness practice has successfully assisted numerous clients in improving the effectiveness of their Marketing function and providing advisory services in the areas of Sales and Marketing Alignment, Sales Compensation, Channel Management, Customer Experience, Strategy and Segmentation, Marketing ROI and Resource Allocation, Trade Promotion Management, Emerging Marketing Models, Spend Effectiveness and Compliance, and Customer Data Integration. Deloitte refers to one or more of Deloitte Touche Tohmatsu, a Swiss Verein, its member firms, and their respective subsidiaries and affiliates. Deloitte Touche Tohmatsu is an organization of member firms around the world devoted to excellence in providing professional services and advice, focused on client service through a global strategy executed locally in over 140 countries. With access to the deep intellectual capital of approximately 150,000 people worldwide, Deloitte delivers services in four professional areas—audit, tax, consulting, and financial advisory services—and serves more than 80 percent of the world's largest companies, as well as large national enterprises, public institutions, locally important clients, and successful, fast-growing global companies. Services are not provided by the Deloitte Touche Tohmatsu Verein, and, for regulatory and other reasons, certain member firms do not provide services in all four professional areas.
Overview
The CMO Council, in partnership with Deloitte, has embarked on a new thought leadership initiative exploring the CMO's evolving role as a growth driver, change agent, and CX advocate. The CMO Shift To Gaining Business Lift looks at the priorities, pitfalls and requirements of achieving this transformation.
CMOs are continuing to expand their responsibilities as CEOs increasingly look to their position to lead the customer experience business-wide. According to The Economist Intelligence Unit, 75 percent of marketers say they will be responsible for the end-to-end customer experience over the customer's lifetime. As CMOs assume this strategic role, they will need to evolve their organizations, skill sets and technology, while forging new and better-aligned relationships across the C-Suite.
Many CMOs understand the opportunity and are grappling with the requirements of playing a larger role in driving business growth. They are seeking to better differentiate the customer experience by tracking and understanding the buyer's journey, personalizing interactions, and engaging customers with relevant and authentic communications and content. According to a recent CMO Council study, 76 percent of marketers feel they are not realizing the full revenue potential of their current customers.
This study will audit and assess the CMO's role in strategic business planning and development, the level to which they are embracing new technologies to increase customer engagement, their new areas of responsibility and influence, and their path to an engaged and relevant end-to-end customer journey. It will bring together leading voices and top brand decision makers to gain perspectives and views, discuss shared interests and needs, as well as promote best practice adoption in evolving the role of the CMO.