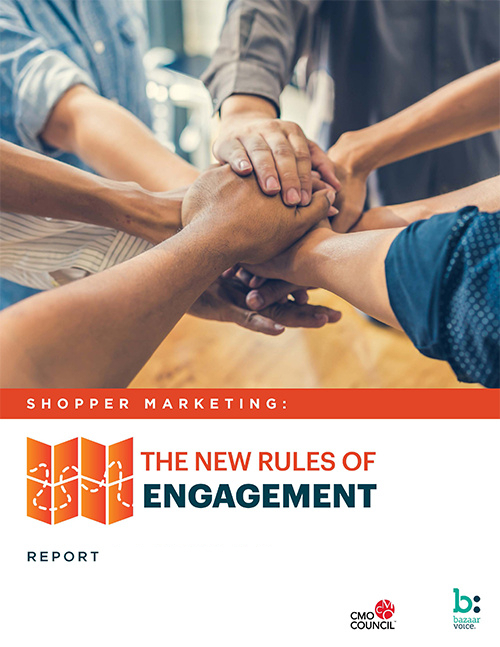 A Look Into Shopper Marketing
Marketers in today's connected world are aiming to deliver personalized communications to consumers, but are they really getting it right? According to a study by the CMO Council, in partnership with Bazaarvoice, while consumers are increasingly comfortable with marketers using their personal data for targeted advertising that is relevant to them, marketers are still struggling to deliver the timely, personal advertising that consumers want.
Entitled "Shopper Marketing: The New Rules of Engagement," the white paper explores the findings of two surveys, including a survey of 2,100 consumers and a survey of more than 160 brand marketers. While marketers say that access to real-time customer voice and shopping behavior is critical, less than 10 percent are able to tie their content efforts directly to customer shopping behavior. View the full findings by downloading your complimentary copy of the white paper today.