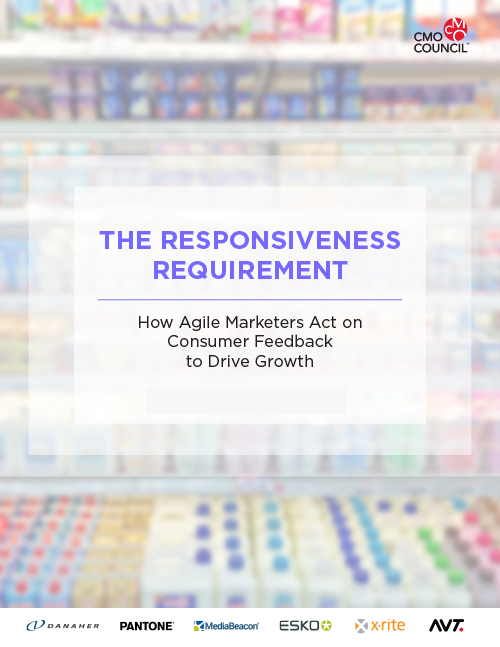 *Included with premium membership or library subscription
How Agile Marketers Act on Consumer Feedback to Drive Growth
Adept and timely response to consumer feedback, requests and preferences has become a key indicator of brand performance according to this study by the Chief Marketing Officer (CMO) Council and Danaher Corporation's Product Identification Platform companies.
According to survey participants, the ability to source, understand and then quickly react to feedback, preferences and needs is important, if not critical, to the delivery of an exceptional customer experience. However, only 16 percent of those surveyed believe their organizations are extremely good at responding to consumer input when it comes to modifying products, packaging and programs.
To learn more and access the findings in full, download the complimentary report today.