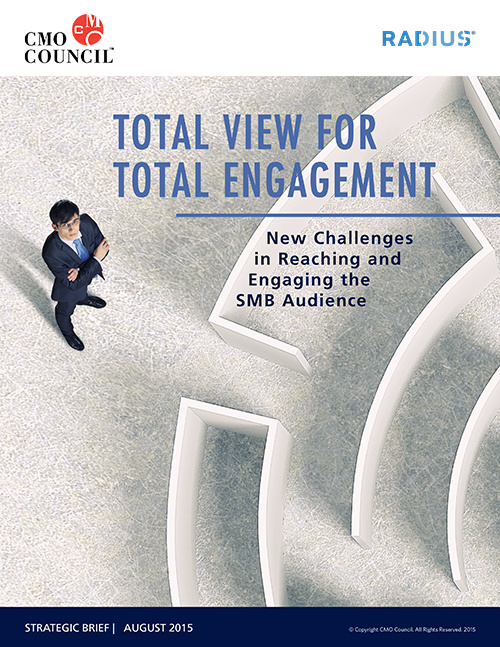 New Challenges in Reaching and Engaging the SMB Audience
For a previous study by the CMO Council (titled "Better Traction From Smarter SMB Interaction"), some 70 percent of the 184 total respondents revealed that the SMB market is an extremely important market for their businesses, with only 5 percent of marketers feeling that the market was not important at all. Looking toward the future, 66 percent anticipated an increase in SMB focus, with more than half (57 percent) of that group saying they planned to increase focus aggressively.

When asked what they intended to do to gain a competitive advantage in the race to engage small to medium-sized businesses, 60 percent of marketers said they were going to find new strategies...in other words: anything other than what they were doing at the time. While ideas ranged far and wide, from creating new partnerships and alignments to deploying fresh demand generation campaigns, many seemed very familiar. In essence, while marketers were looking for new strategies to activate SMB markets, they were grasping at old tactics, like sending out more communications or making new SMB-specific products or offerings.
In light of the growing opportunity within the SMB market opportunity, the CMO Council partnered with Radius to address the real questions that marketers targeting SMBs need to be asking themselves in order to effectively position themselves within the SMB market and create intelligence-driven approaches to reaching these customers. Download the complimentary strategic brief today.