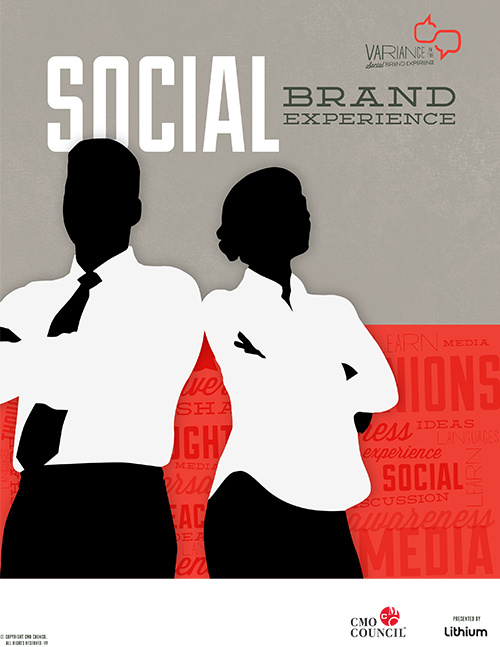 *Included with premium membership or library subscription
The CMO Council set out to take a closer look at the state of affairs in the busy two-way street of social media marketing from both points of view: the consumer's and the marketer's. We surveyed 132 senior marketers and more than 1,200 consumers on the subject of social media, asking each how and why they are currently using it, what they get out of it, and what they'd like to see it do for them. The bottom line is that consumers want more—more experiences, more engagement, more rewards, and more reasons to connect with each other and brands through social media.

But brands are missing the boat. They see the benefits of reaching out to customers through social channels, but they aren't yet fully invested. While 52 percent of marketers reported they believe their brands have enjoyed greater influence thanks to their presence in social networks like Facebook, only 17 percent said that social media is fully meshed, aligned, and integrated into the overall marketing mix. We also found that while the voice, velocity, and value of social media marketing do positively influence purchasing behavior, adoption rates, and brand perception, social customers are a tough crowd.

Their expectations are high. When they seek support online, they expect it to be fast and great. When they connect with a brand online, they expect acknowledgement, greater exclusivity, and higher status. They're fine with brands reaching out to them through social networks, but the message must be relevant, timely, and valuable.