The Variance In the Social Experience
The Role of Social in Advancing the Customer Experience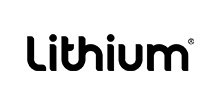 About sponsor
We help great companies build brand nations for their most engaged customers. With Lithium, clients such as Best Buy, AT&T, Research In Motion Limited (RIM), Univision, and PayPal turn their customers' passion into marketing, product development, sales, and customer service assets. For more information, visit http://www.lithium.com, or connect with us on Twitter, Facebook and our own nation – the Lithosphere. Lithium is privately held with headquarters in Emeryville, California.
Overview
The CMO Council, in partnership with Lithium Technologies, will undertake an eight-week authority leadership initiative to highlight the role social media is playing in developing, shaping and advancing today's customer experience. As the new CtoB paradigm evolves, consumers are enjoining their own personal networks for advice, product selection, service validation and after-market assistance. Social media and trusted business networks have evolved into dynamic self-help communities, peer-to-peer referral channels, and group purchasing ecosystems that are growing economic factors and forces in the market.
How well are marketers embracing social media in their quest to uncover market opportunities, respond to unmet needs, pre-empt potential issues, and further brand advocacy and affinity? To what degree are they using social media feedback, intelligence, insight and analytics to map intentions, build richer buyer profiles, understand lifestyle needs, refine segmentation and targeting, track trends, preview and test product concepts, as well as co-innovate with customers?
Understanding the variance in social experience has become a critical marketing imperative as the voice, velocity and value of communications among connected audiences plays a greater role in customer purchasing behavior, product adoption rates, as well as brand interaction and reputation levels.
Social Media has become one of the fastest growing engagement channels in marketing today. According to the CMO Council's 2011 State of Marketing report, 69 percent of senior marketers anticipate an increase in social media spend, with 35 percent of marketers indicating that the increase will be in excess of 5 percent. Additionally, 37 percent of respondents indicate that social media channel integration and alignment will be a major transformational project for their organizations in 2011. More are looking to apply process, operational rigor and measurement to this emerging channel of engagement. Some 34 percent of marketers say they will deploy some form of social media monitoring or data mining platform, while 35 percent say they are evaluating the use of private social networks or community building platforms.
Social media's greater share of marketing spend is justified by a bevy of new statistics that point to the influence and impact of social media on the consumer. According to research, over 50% of Facebook fans and Twitter followers say they are more likely to buy or recommend a specific brand or product than before they followed or liked that brand.
And, customers who engage with a brand via social media believe they have a stronger connection to the brand and often feel better served and embraced. Research also indicates that customers are using social media to problem solve (43 percent), solicit feedback (41%), or are looking for new ways to interact with brand (37 percent).
But are today's social media investments and exchanges rewarding customers and meeting expectations? Are social media experiences reinforcing brand perceptions, enabling richer conversations, and promoting the sharing of positive brand experiences?
Research: Survey & Reports
Read
Curated Reading
Blogs
Books
By Mike Barlow, David B. Thomas
More